Get exclusive access to 88% of my sales & marketing hacks responsible for bringing in millions of dollars for FREE:
You'll be getting my never-seen-before marketing nuggets responsible for over $2M that will never make it to social media.
You'll be understanding in the simplest form how to create desire and make sales as a marketer/copywriter or as a business owner.
WARNING!
The information in this email list is incredibly powerful! The emails you'll be receiving have the power to persuade people to do things that are against their own self-interest. It is intended to help those who provide valuable products and services. Please use it for good.
WHAT OTHERS ARE SAYING ABOUT GOLIBE ILECHUKWU
"Golibe is one of the best copywriters that live in the entity called Nigeria"
"I appreciate Golibe, I can't say it enough.."
And Golibe was voted as one of the top Email copywriters of 2021 World Ranking curated by Founder of Copy Legends, Matt Bockensette
Ranking above copywriting Legends like Frank Kern and David Deutsch amongst others…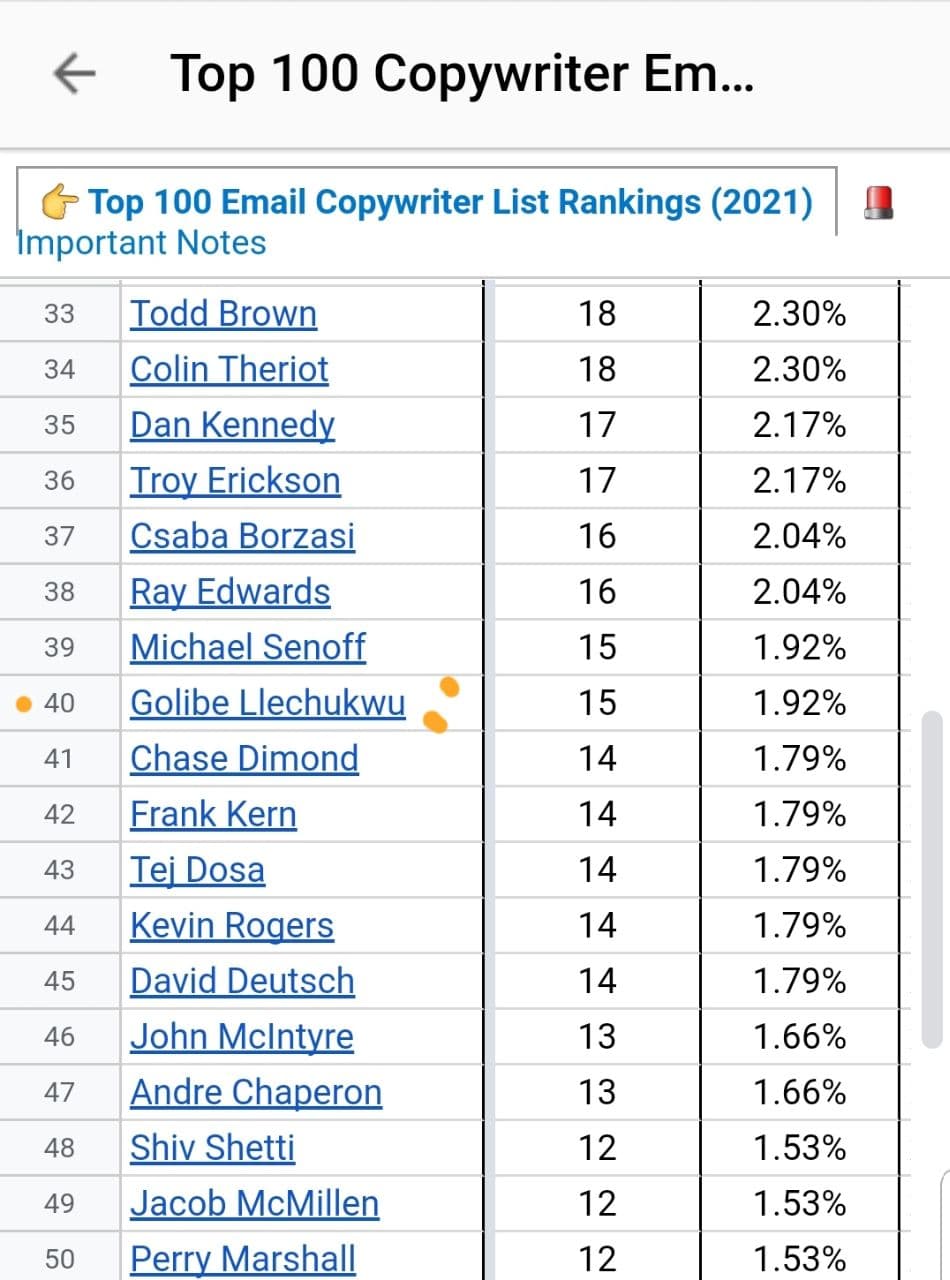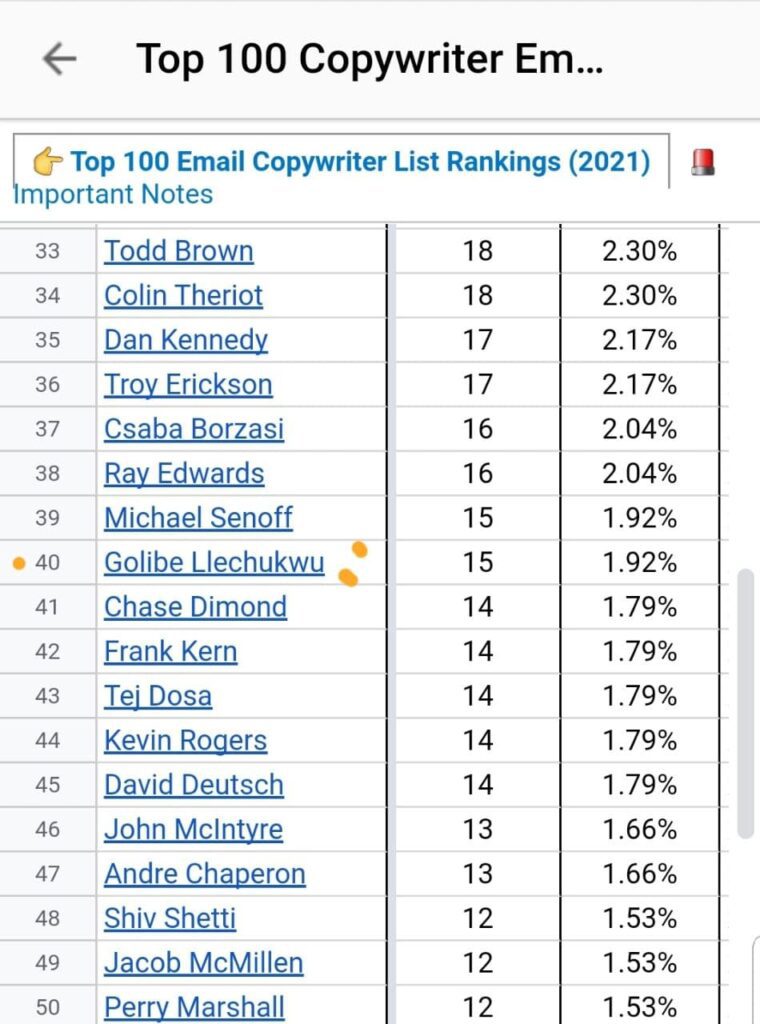 "One thing about Golibe is the way he simplifies this marketing thing. Everybody understands when Golibe teaches marketing"
" Feb 21 2021, was a day I cannot forget... Because this is the day I paid for Boss Golibe mentorship... And since then, it has been everyday of value from him... I was a copywriter before getting to him... But he taught me copywriting in the simplest way that even my younger brother can understand... And under his mentorship... I got a job offer from one of the best Affiliate marketers in Nigeria... Who is still my client to date... Thank you boss Golibe... Because if not for you, I might have given up on copywriting. Thank you."
"I am eternally grateful for the Copywriting lessons you've embedded in me. You took me from zero and you're gradually turning me into a hero when it comes to copywriting. My confidence has tripled just by learning and putting your teachings into practice. Thank you for all you do sir "
"The first money I ever made from the internet is 1,000 pounds and Golibe made it possible. Hold this guy tight and listen to everything he says. Period."
" Words are not enough to express my gratitude for all you've done Chief. You're not just an amazing coach but you're an amazing person as well. You becoming my Coach has been the best thing that has happened in my copywriting journey. The fact that you're good at what you do and your willingness to help out whenever you can is an attribute I admire