Before proceeding to watch the videos, download  a copy of The 6 Figure Copywriter's Road Map by Golibe Ilechukwu by clicking the button below.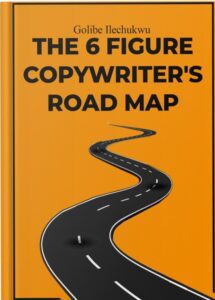 Have you downloaded the book yet?
If yes, you may proceed to watch the videos.
Lesson 1: Intro to Copywriting & 6 Figure Copywriter Roadmap
Done with the copywriting courses, click the link below to head to the Email Marketing course. See you there!!