If you want to learn a high-income skill so you can make money off the internet legally, Pay immediate attention to this!
After helping over 105 people go from $0 to earning their first $500, $1000, $3,000 online using his unique Practical Coaching and Implementation Method African Copywriter who has made Over $1.7 Million selling online publicly declares,
The Easiest and Fastest Way You Can Make Your First $2000 on The Internet Is By Learning How To Sell With Words…
And I'll Show You How To Do This in 4 Weeks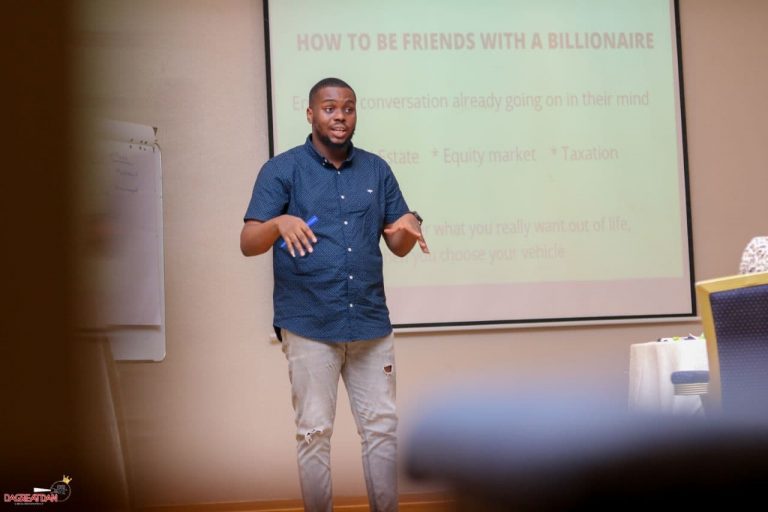 At Sheraton Hotel, Lagos speaking about copywriting & persuasion
When I Introduced myself at the Sheraton hotel about a year ago, I said…
"Hello, I'm Golibe.
I'm a nobody who has made hundreds of thousands of dollars for my clients and myself".
You see, I'm a nobody because according to the society we live in, the personalities, the somebodies are the:
Ph.D. holders, the Bishops, the Professors, the Doctors, the Engineers…
In 2022, a lot of these personalities are broke.
I've a Bachelor's degree in Electronics and Computer Engineering but this is the first time I'm ever saying it because it is nothing.
A quick google search will show you…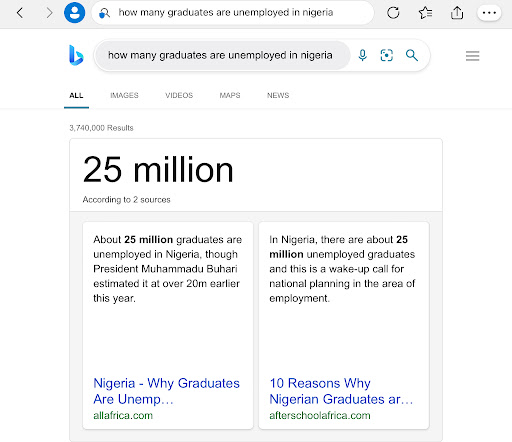 And of course, if you know politics, you will know these numbers are more,
It is just adjusted to be politically correct…
Adjusted so people will not start maybe a protest?
Well, it is now common knowledge that the government has failed us.
The system has failed us.
And it is time you realize that "no one can save you except YOU."
Nobody owes you anything.
I had to find a skill that didn't need the internet or the influence of anybody to put money in my pocket.
A skill I can reproduce anytime any day, solve a problem, and get paid for doing so.
I found copywriting and ever since then, I have known that this is what I want to do actively for the next 10 years of my life.
And I've gone on to teach thousands of people the power of selling, my goal though is to round that figure up to 50,000 people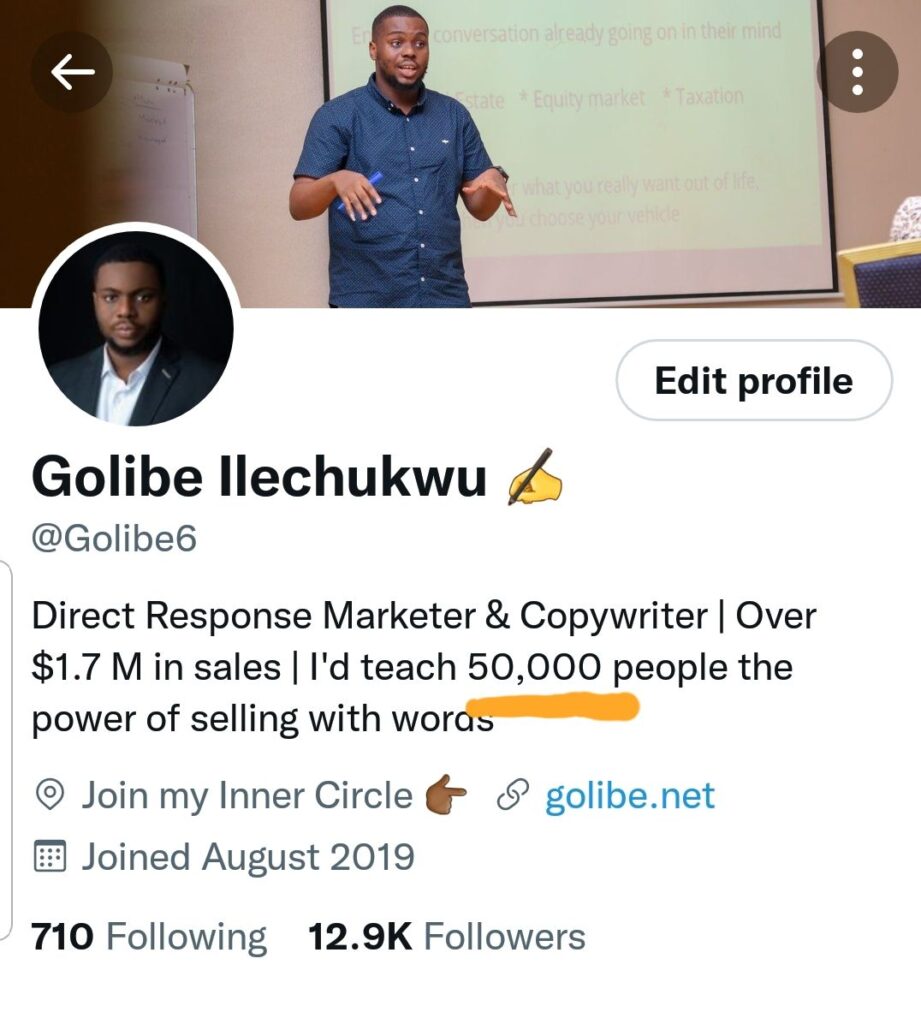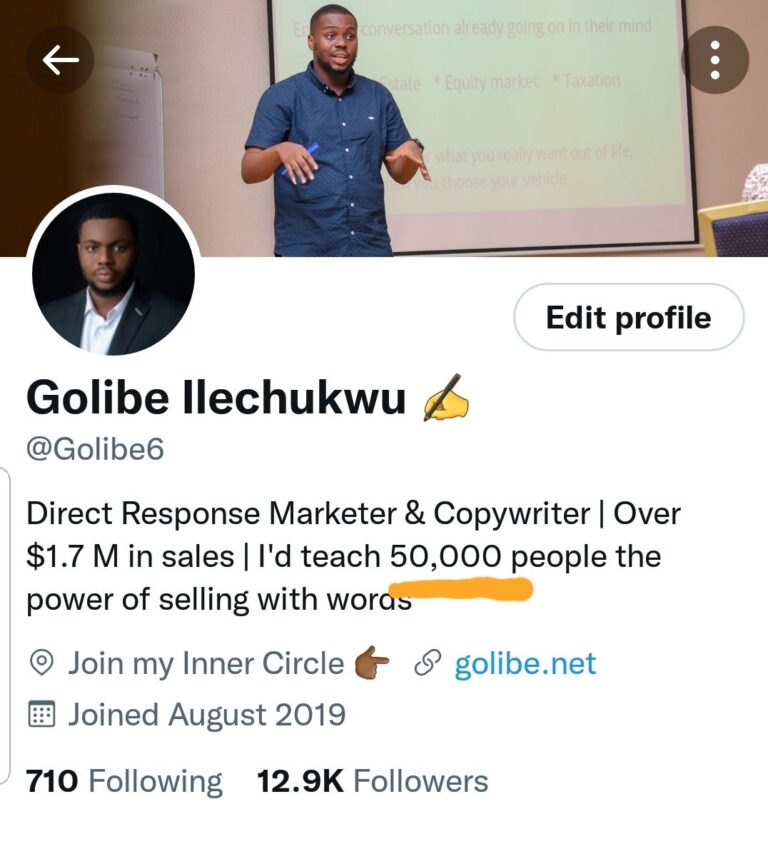 But particularly,
I developed a simple method I have used to teach people this power of selling.
And over 105 people have used this particular method to make a shitload of money for themselves legally…
People like,
Barrister Tolu Orekoya doing little copywriting that brings him 1 Million naira monthly ($2k) on the side
From nothing to 100,000 naira ($200) to 1,000,000 naira ($2K)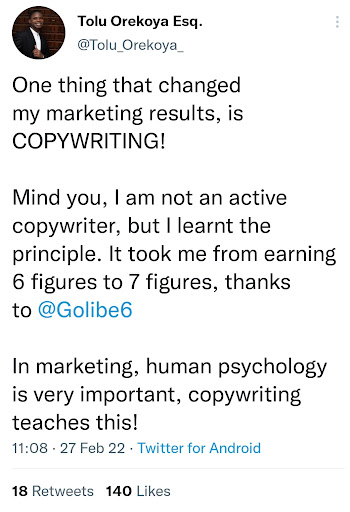 And then, there's Jamiu Babs who we taught how to write winning sales copy,
Because of how good his work is,
This is what he currently earns every month…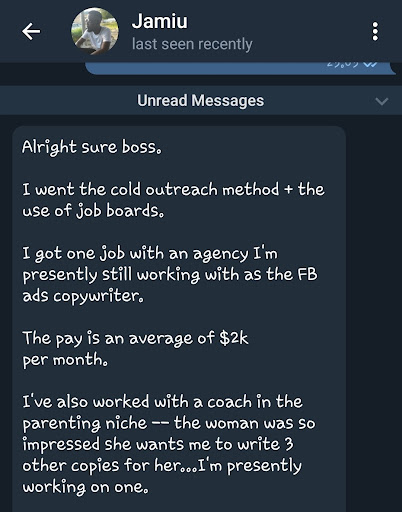 Jamiu came with a salary of 50,000 naira a month but he makes over a million naira monthly now.
He had this to say:
Jamiu Babs (Copywriter)
"I am eternally grateful for the Copywriting lessons you've embedded in me. You took me from zero and you're gradually turning me into a hero when it comes to copywriting. My confidence has tripled just by learning and putting your teachings into practice. Thank you for all you do sir "
Or Dolapo Hamzat, who bought one of these copywriting books from gurus online but was confused on where to start or what foot to put forward, after coming under Golibe's tutelage he now has a specific direction and more importantly has made over $10,000 for himself
Travelled to Rwanda for vacation all with copywriting money.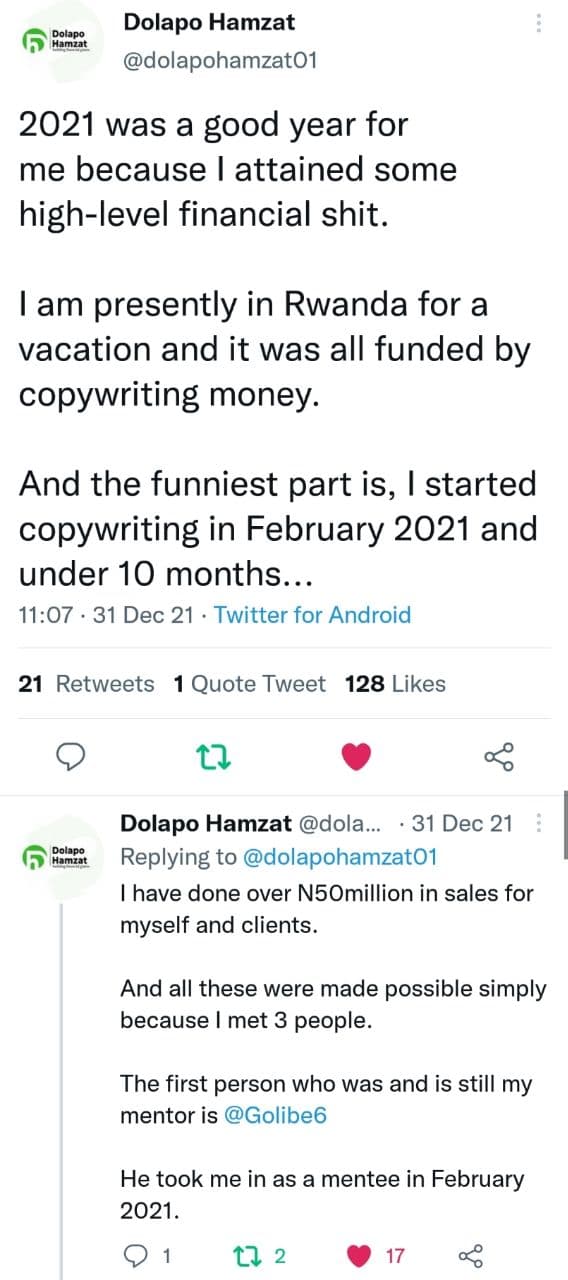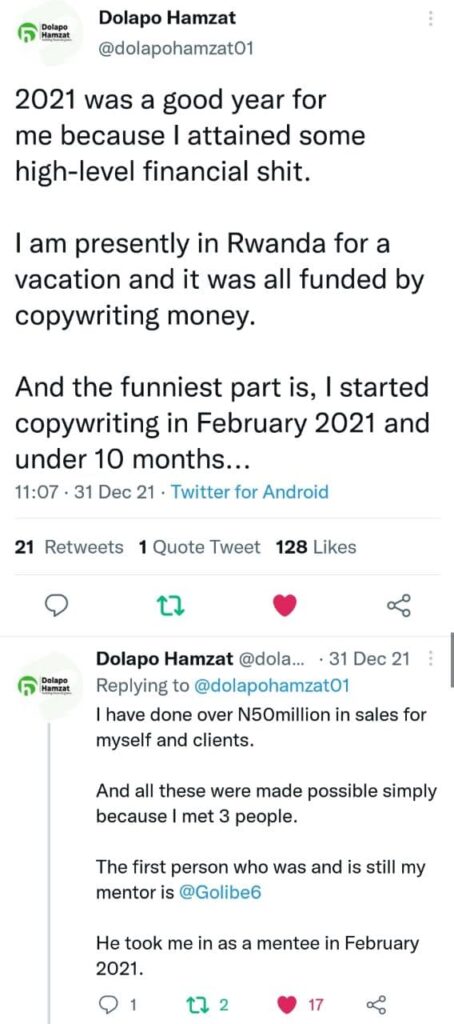 And what about Victoria Ade-Samuel?
A 300 Level student whose parents never liked the idea of an undergraduate working,
Against all odds, she makes 500 Australian dollars monthly.
In her words: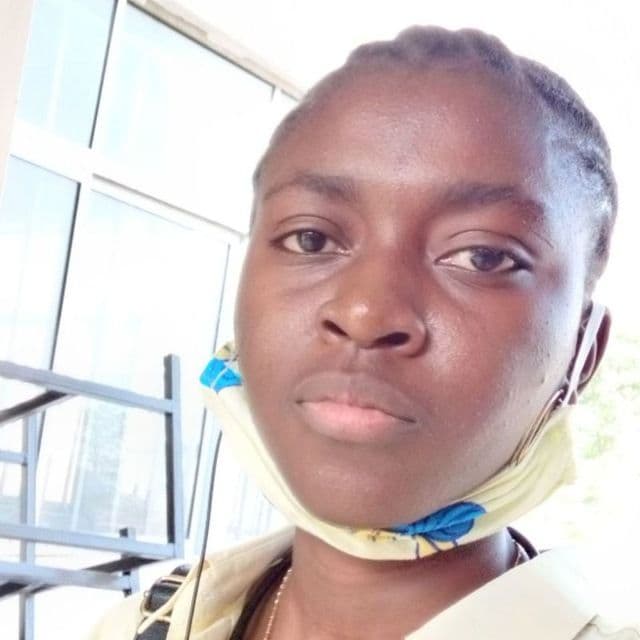 Victoria Ade-Samuel (Copywriter)
" Words are not enough to express my gratitude for all you've done Chief. You're not just an amazing coach but you're an amazing person as well. You becoming my Coach has been the best thing that has happened in my copywriting journey. The fact that you're good at what you do and your willingness to help out whenever you can is an attribute I admire."
And many more.
You too can make your first $500, $1000, $2000 off the internet in the next 4 weeks if you're hungry and ready enough.
I'm guaranteeing you this with my reputation.
I'm not just someone who teaches copywriting without practicing it myself… That is Bullshit.
I've had business owners who I've worked for and copywriting experts sing my praises
American $100M copywriter Donnie Bryant has used my emails and copy as a case study several times calling me one of the best email copywriters he knows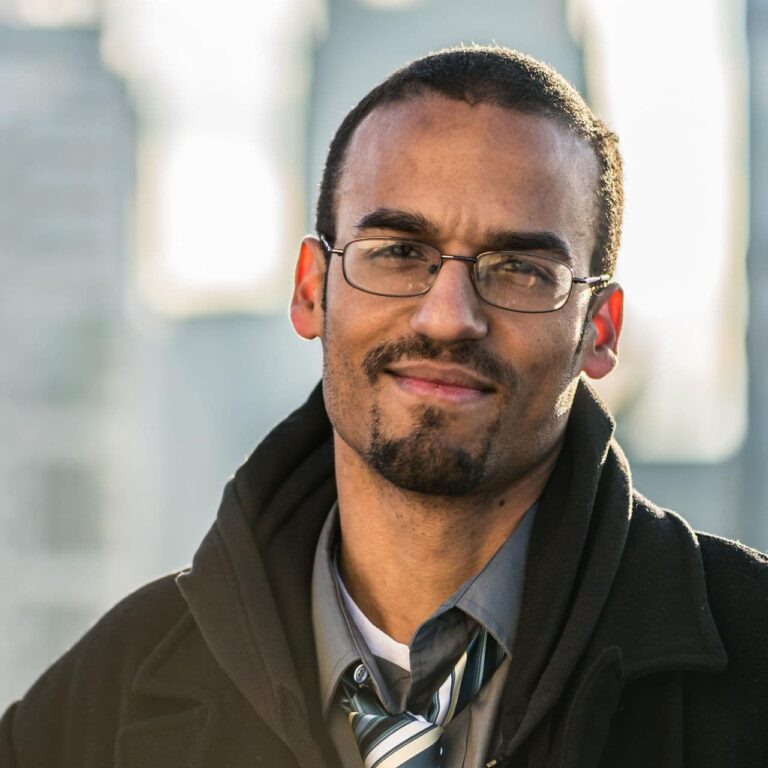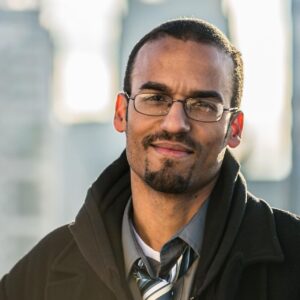 I was voted as one of the top Email copywriters of 2021 World Ranking curated by Founder of Copy Legends, Matt Bockensette
Ranking above copywriting Legends like Frank Kern and David Deutsch amongst others…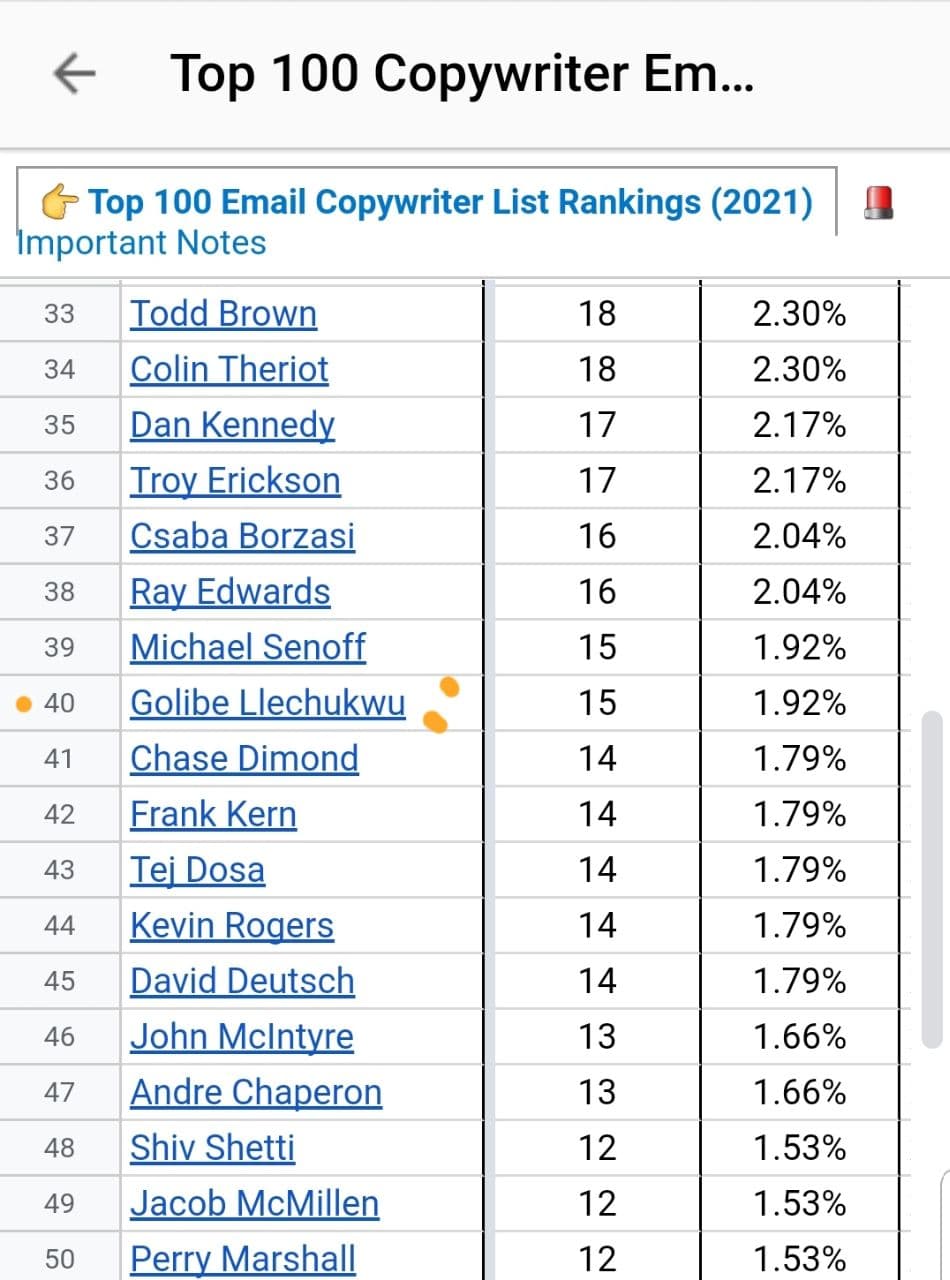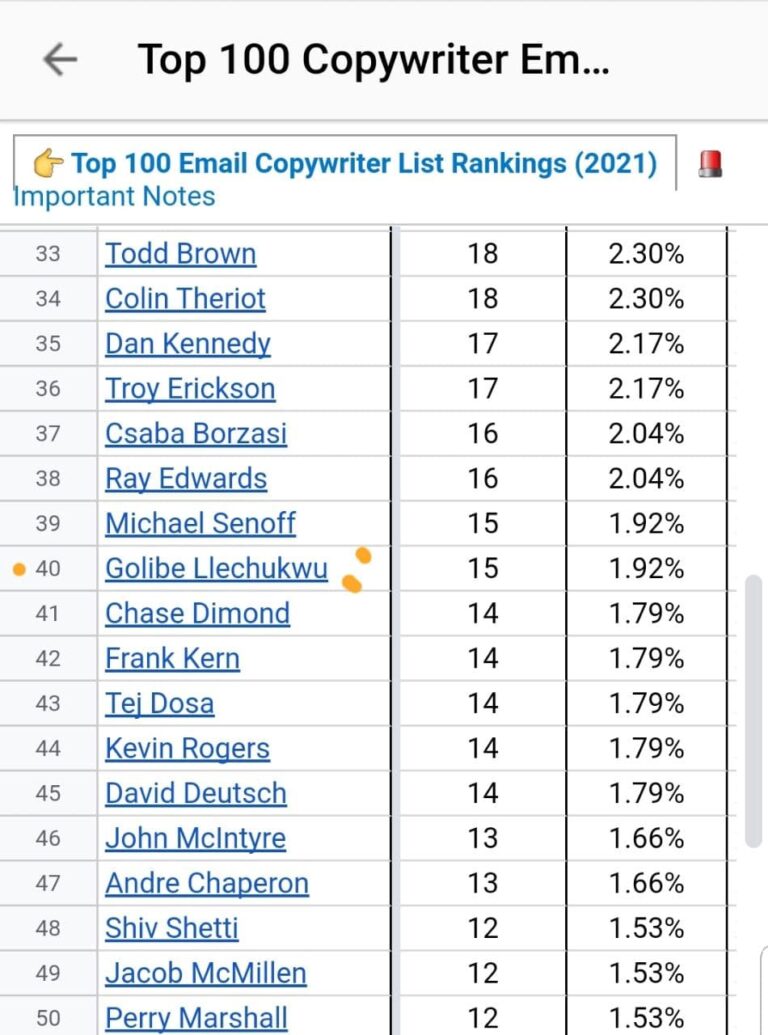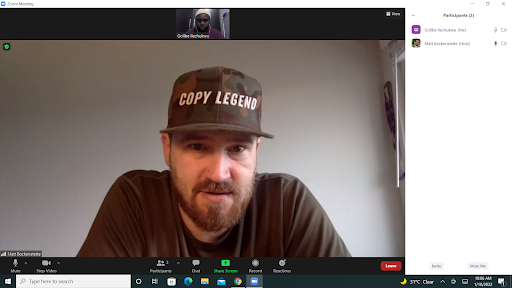 After seeing a copy I wrote Matt Bockensette made this simple remark,
"Great sales letter, man… From the structure, logical flow and presentation… Bravo!"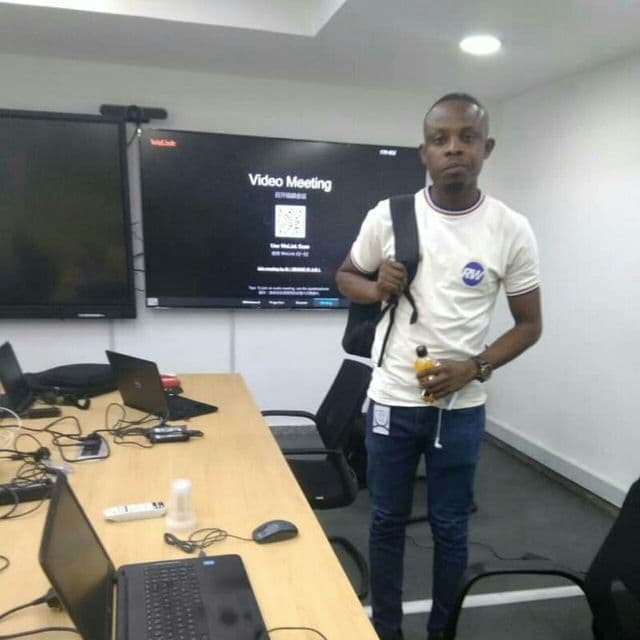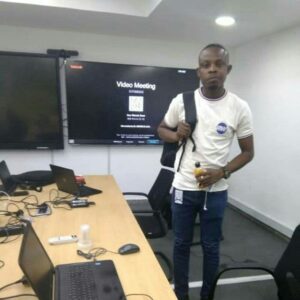 "Golibe wowed us at Dirosystems. His thought process is genius."
– Head of Tech, Dirosystems, Ikoyi, Lagos, Nigeria
Working with Microsoft partners and NCDC (Nigeria Centre for Disease Control) is something I should talk about often.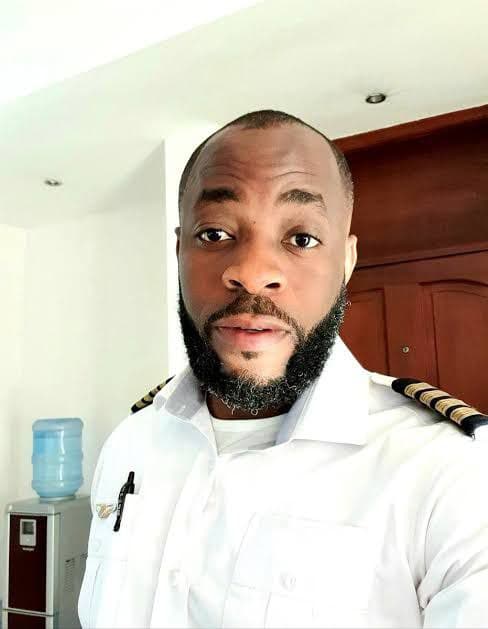 Arinze Odira
"Getting Golibe's services should top the list of one of the best things in the world. His copywriting skill is commendable and it is something anyone that is starting up would surely need"
But this is not about me…
I am here to talk about the questions coursing through your veins on how to make money on the internet legally
Particularly…
Easiest and Fastest Way You Can Make Your First $2000 on The Internet Legally By Learning How To Sell With Words
That has turned nobodies into great copywriters making a shit load of money in just 4 weeks.
A skill that not only myself but people like Jim Edwards has confessed to how important it is.
A peek into what he said about copywriting,
"Putting The Right Words On Paper And Online Is The Single Most Profitable Skill Everyone Can Learn"
Jim built multi-million dollar businesses online. Making $1.5 Million from just one product.
Let's bring this home,
Ronald Nzimora, a best selling author and copywriter who has built multi-million dollar businesses 
And is the marketing brain behind Nigeria's first betting company, Nairabet had this to say…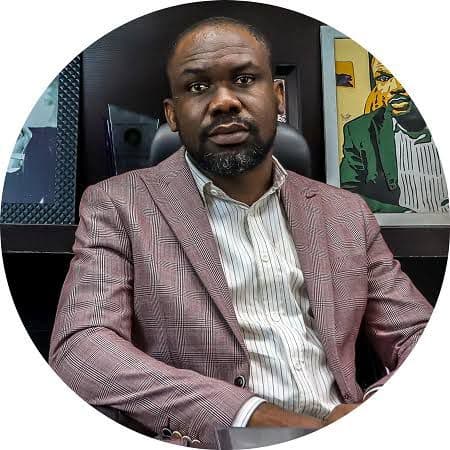 RONALD NZIMORA
" Copywriting is a skill that will pay you for life, it's like a superpower… This is probably the best skill you're ever going to learn as a human being. This is the high-income skill that other high-income skills bow to… No matter what happens in my life, I'm never going to be left stranded… You could take me to any city in this world, give me a $100 note and give me 12 months And I'll be RICH in 12 months - 100%"
Listen, if you're the best programmer in the world and you don't know how to sell your skill to employers,
You will end up broke.
If you're the best product designer out there and you don't know how to sell your skills,
You and your product design knowledge will be highly irrelevant.
Learning how to sell on the internet is the most important skill you will ever learn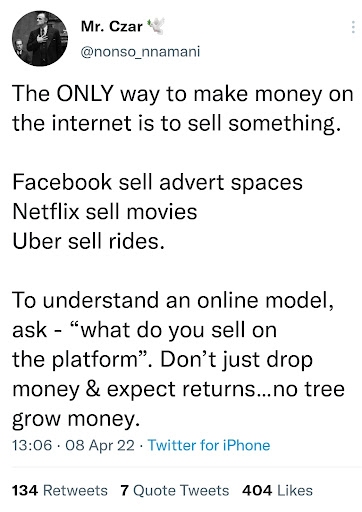 When you think about it,
Selling is at the core of everything and that is why a copywriter is paid handsomely.
EVERY business on earth is SELLING.
And thousands of businesses are created every year.
Millions of businesses are in existence.
That is millions of job opportunities for copywriters.
We are in demand.
The importance of a copywriter now more than ever can not be overemphasized.
Business owners all over the world are continuously in search of a person who can increase the number of sales in their business.
The power of selling with words (copywriting),
Is a skill that will pay you till your last breath.
But let's start from point A before we get to point Z.
Here is how you will make your first $2000 with copywriting…
The Practical Coaching and Implementation Program
After teaching Habeeb copywriting through this program,
Here is what his client (a business owner) had to say about him
It is one thing to get into programs and it is another thing to love every aspect of it and then get results,
Hear what my students from different countries and backgrounds have to say about the Practical Coaching and Implementation Program…
Madam Veron Biefa from Cameroon had this to say,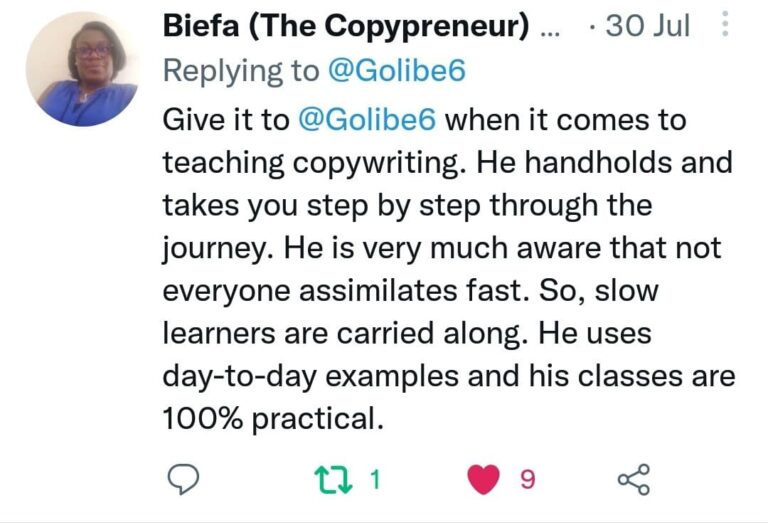 A then nursing mother Precious Asamoah from Ghana had this to say about the Practical Coaching and Implementation method…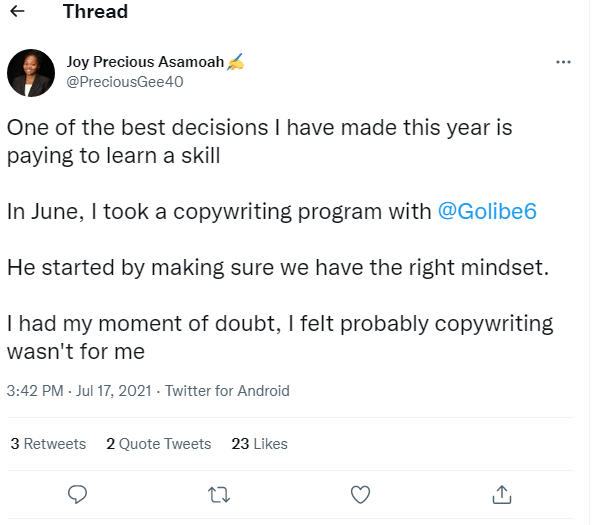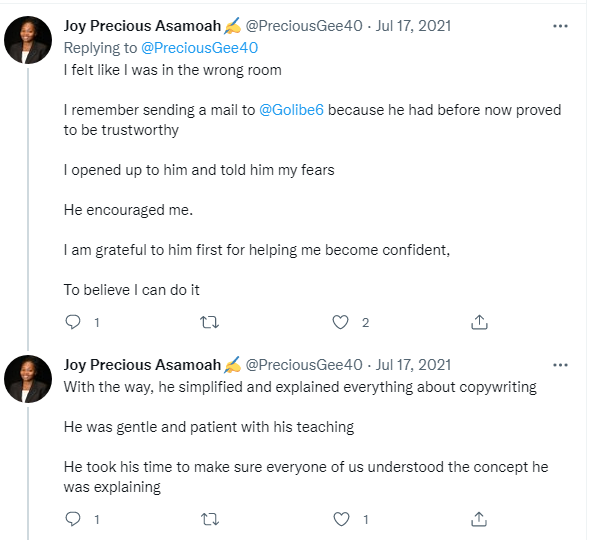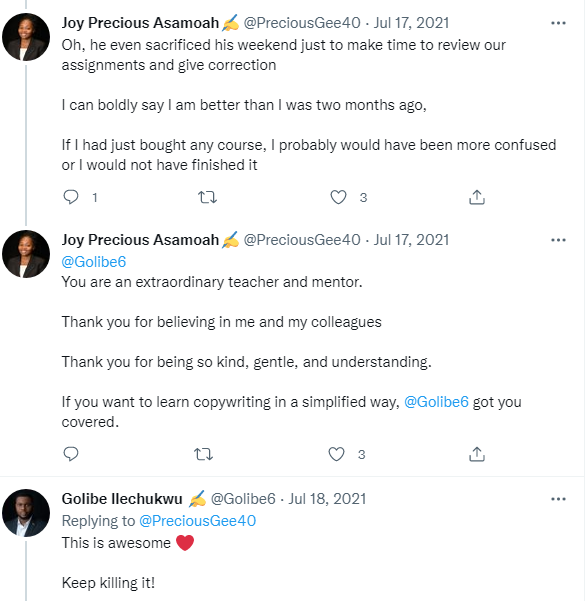 Harsha, an Indian father tired of his 9 to 5 job had this to say after learning from using the Practical Coaching and Implementation method…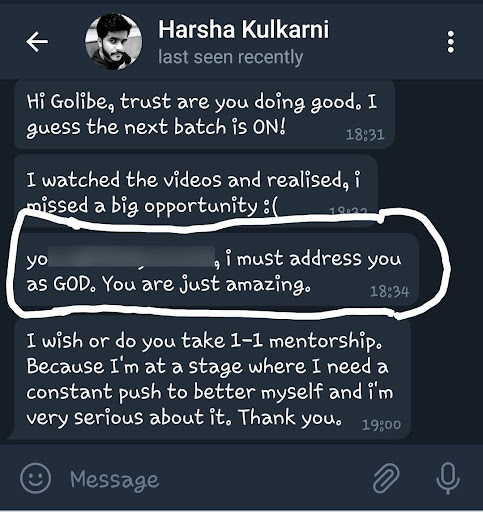 Ireoluwa also has this to say after getting access to information from the Practical Coaching and Implementation Program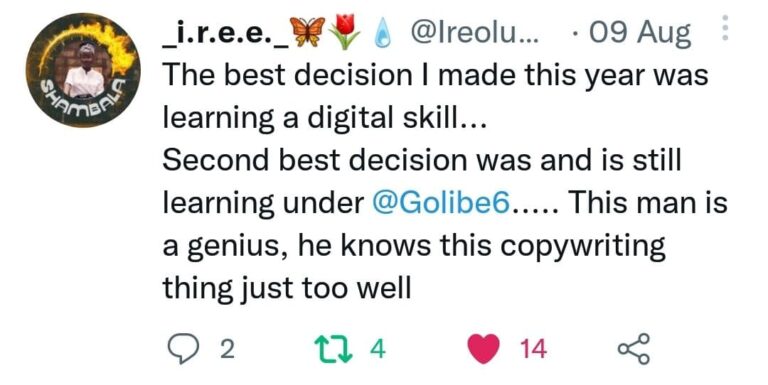 They go on and on and on as there are numerous testimonies on this,
Now, it is your turn to get these results for yourself.
The Practical Coaching and Implementation Program was created because there was a big gap in the learning industry.
Everybody kept on releasing courses and putting it out there
Passive PDFs that people will just read and that was it
This made the industry produce half baked copywriters
Copywriters who could not earn a shit ton of money from helping business owners sell by writing copy.
This all changed when I introduced the Practical Coaching and Implementation Program in May 2021
The Live session of these program has changed people's lives and given them those beautiful things they wanted out of life…
Spending time with their loved ones instead of hustling two to three jobs

Going on vacations

Living in better apartments and estates

Buying a new car
If you have been following so far,
You would know that this is not hard to reach and the Practical Coaching and Implementation Program has been doing this for a year now.
Why?
Because it didn't deviate from your 14 years of programming.
Let's go back some years, when you wanted to learn Chemistry or any subject back then in secondary school, there were 3 stages to it:
The teacher teaches you in class (Visualize)
You get a textbook (Personalize)
You go to the laboratory (Practicalize)
As much as I hate the school system (probably because I'm Nigerian), this system of schooling has existed for 400 years and it didn't exist for all those years for no reason.
Horses were used as a means of transportation but they faded away.
Palm fronts and subsequently muds were used to build houses, they faded away.
Firewood was used to cook, it faded away.
But the school system remained the same.
Meaning it has been working for a freaking 400 years!!!
If not, man would have changed this process.
That is what humans love to do (make life better for themselves).
Visualize

Personalize

Practicalize 
The reason you can't seem to understand this copywriting thing is because instead of these course creators to try and make this 400-year-old process better,
They ignore it entirely.
They only give you a course that is equivalent to a textbook & maybe a workbook (if these courses have templates)
You have been schooling since you were a 4-year-old and this is how you were taught in nursery school.
There is always a painting or colouring class
There are assignments
The teachers mark your assignments INDIVIDUALLY.
And correct you need to be.
This is how your brain has been programmed for:
2 years – Nursery school
6 years – Primary school
6 years – Secondary school
This is 14 years of programming of the human brain.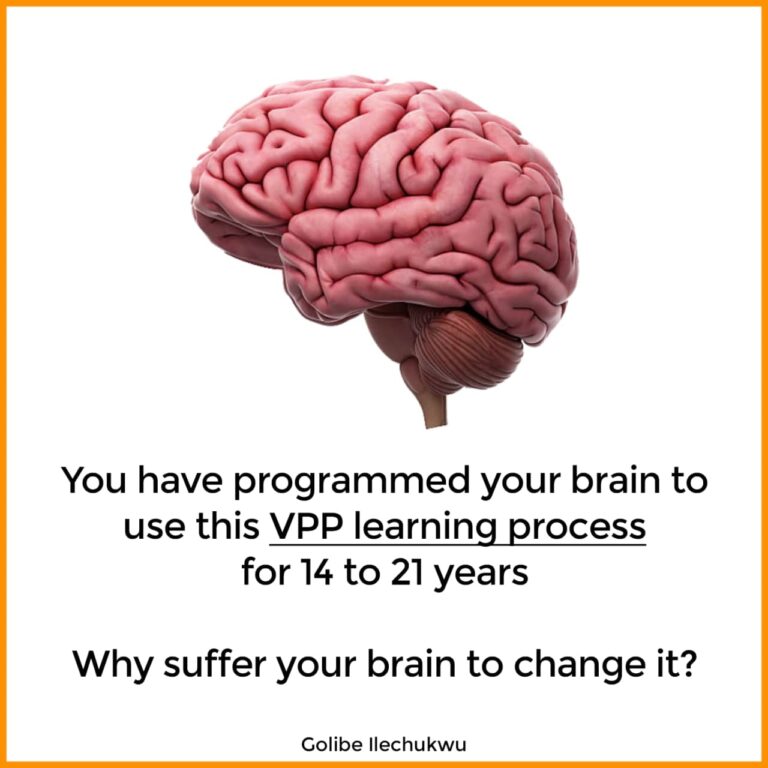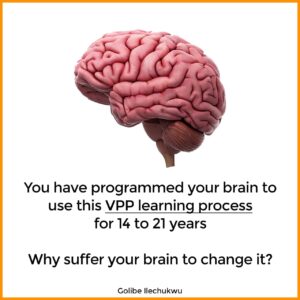 When you're given only courses or told to go read books, you are being left to stand on one leg.
Or even worse, you're like an old man who uses a walking-stick to aid his two legs to walk (meaning he uses three legs now)
He has been walking this way for over 14 years then was rendered helpless all of a sudden with just one leg.
This is why it is like this copywriting thing is just for smart people.
It is a lie.
It is the teacher who has decided to be inadequate.
According to research done by Education Corner…
" Visualizing information read or relayed to you will imprint it in your mind, increasing the likelihood you'll remember it. 
Visualization is particularly effective for memorizing systems, cycles, and processes "
So when that course owner sends you those PDFs, know that you're missing the most important part of your learning process which is the teacher teaching you LIVE.
This is not about written PDFs or ONLY pre-recorded videos.
Research in the American Journal of Pharmaceutical Education states this…
"Using questions to teach is an age-old practice and has been a cornerstone of education for centuries.1,2 
Questions are often used to stimulate the recall of prior knowledge, promote comprehension, and build critical-thinking skills. 
Teachers ask questions to help students uncover what has been learned, to comprehensively explore the subject matter, and to generate discussion and peer-to-peer interaction. 
Student-initiated questions increase higher-order learning by requiring them to analyze information, connect seemingly disparate concepts, and articulate their thoughts"
LIVE classes allow for Question and Answer sessions.
Not just Q&A sessions but Q&A sessions from that INSTANT.
Live Questions help you understand easily and faster.
A teacher throwing questions at you and you throwing questions at the teacher makes you grounded in the field in almost no time.
This is why nothing can ever beat a live class… Nothing.
This is how the brain works and this is why in 4 weeks you can become good enough to make your first $2000 off the internet copywriting.
The Practical Coaching and Implementation Program embodies these three aspects I have chiselled out over time.
After teaching almost 2,000 students and helping them make $180,000 combined
This is what works.
And this is how this program is structured
NUMBER 1 – You will be getting the Practical Coaching and Implementation Program Video Course
Over the course of 4 weeks, there is a step by step course that would guide you from beginner level to expert level
Even an idiot will understand this.

The attention to detail in making this course practical and stupidly is why people continuously rave about it.
I've simplified everything in this course to the easiest way anyone can understand and become good enough to start earning in 4 weeks
Let's break it down:
WEEK 1 & WEEK 2 
You will learn first-hand how to write a copy that will command people to bring out their wallets and pay.
A copywriter's worth is solely on the number of sales he makes.
I will be dissecting everything that has to do with writing a sales letter.
I would also show you swipes of winning sales letters that occurred in this 21st century.
One problem a lot of people who are learning copywriting for the first time face is,
Learning too much of the old methods that are no longer applicable in 2022.
Some of these copywriters are so stuck on using patterns that were popular in 1998
These patterns are either too boring for modern-day customers who are very intelligent because everything is just a google search away.
Or these patterns have been overused by copywriters before us.
For instance, Gary Halbert is a copywriting legend and he was known for some kind of patterns,
These patterns are like the Holy Grail so it is great to learn them.
But everybody has been using them since his death over a decade ago.
Even the famous Akin Alabi has Gary Halbert as his mentor.
Everybody copies him.
So if you copy him, you will look so generic.
You must learn Gary Halbert's pattern (read the Boron letters it is there)
Then learn the modern pattern of writing copies,
And finally, develop your unique pattern.
When you write, let people know it is you not some other copywriter.
So, in weeks 1 & 2, we would start from the foundation of copywriting then move over to dissecting copies, developing a unique pattern for you and, learning how to write killer copies that make people beg you to pay you.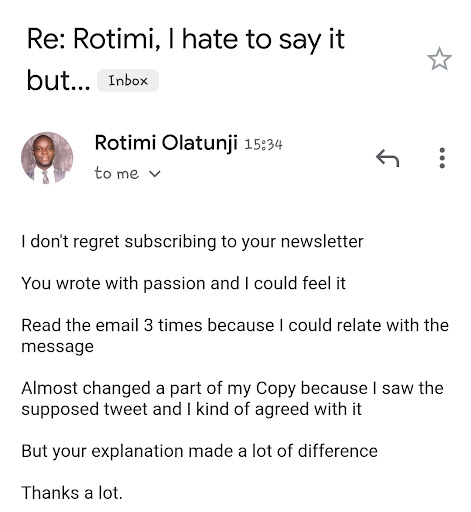 Copy that speaks to people's heart
Snippets Of What We Would Be Handling Here:
How to craft money-sucking funnels that render customers helpless longing for only you or your client's product
Lead Generation
Nurture sequence
Crafting Frontend offers, Backend Offers And Upsell
Necessities Of Writing A Sales Copy
– How To Conduct Market Research For Product and Service-Based Businesses
– The Secrets To Writing Killer Headlines That Vomit Money
– Prospect Awareness Level: The Reason A Lot Of Sales Copy Fail
– Seamless Transitioning: If She knows, you're in trouble 
The Principles Of Persuasion and Influential Communication
Hypnosis and the Neuroscience of Customer behaviour: My Secrets To Selling Half A Million Dollars in Sales
You will learn my unique method of creating a sales copy from start to finish
This video course leads you one step after the other in teaching you these things and many more.
WEEK 3 – Practical Project
Most copywriters learn copywriting from all these PDFs and masterclasses and that is all.
They forget that a copywriter is someone who brings in results.
Your pay is proportional to how much you bring in.
If you can make $50,000 for a business owner,
Why the f*ck wouldn't you be paid just $5,000?
Your pay is proportional to the value you bring to the table.
So here we will be showing you how to take on a real business and write copy for them.
Mr Oli from the UK over on a discovery call bringing a copywriting problem he wanted us to solve for his business.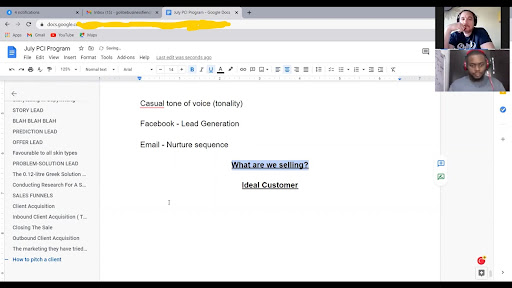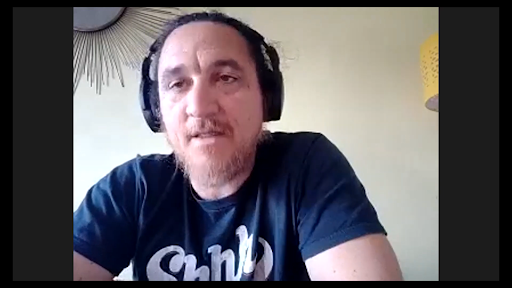 This doesn't just make you put everything you have learnt together and perfect your learning as Rereoluwa experienced here…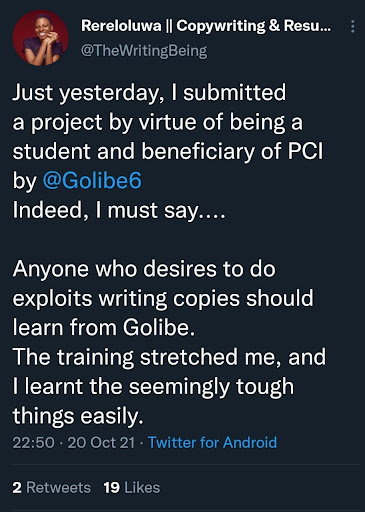 – It gives you unfathomable confidence killing imposter syndrome
When I started out, I had taken courses learnt this and that and I knew I freaking good.
But had NO experience, so I was scared.
"What if a business trusts me with their $5,000 ad budget and I create a disaster?"
"I know I'm good but I have never done this before, I feel like a fraud telling businesses that I can help them do wonders when I have never done it before"
 These are questions that bugged me and I have received confessions right from the first Program in June saying that this was a big problem new copywriters face…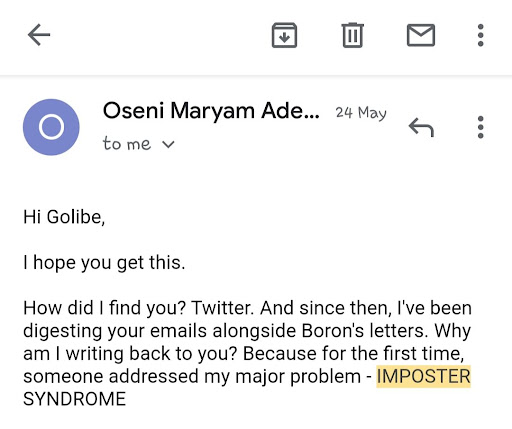 Let me emphasize on something that almost made me give up this skill that changed my life.
When I started copywriting newly, I used to pitch to clients and they would ask to go on a call with me.
But after this call (it is called a discovery call) they will ghost me and never talk to me again.
Some will tell you point-blank that they can't work with you.
These are the same clients that will see your samples and love it but when they have their first interaction with you, they run.
This frustrated me and affected my psychology.
I had to lose a lot of clients before I figured out what was wrong.
Experience is a painful teacher when you're ignorant.
I don't want you to pass through this.
I will show you how to take on a project first-hand and crush it.
You will crush it so hard that your client will tell a friend about you and before you know it, you will be working with a lot of businesses.
You will become like a whore they pass around to satisfy their copywriting needs (This is the best way to never lack jobs in your life)
So, you will be seeing how a real life project is handled from start to finish and also learning how to kill imposter syndrome
Knowing copywriting and practicing are different things.
Imposter syndrome is a reason why you might have the same skill with a person but they will be earning more than you do.
We would be killing it here.
Week 4- Human funnel, Diabolic Positioning & Client Acquisition
Here, you would learn how to see yourself as a business and position yourself as an expert to make "ungodly" sums of money for yourself.
When you learn the details of this you will be as irresistible as a young wife to her sex-starved husband who hasn't seen her in 11 months.
Business owners will look for you.
(I would have shared more screenshots of DMs and emails as I did above but a lot of them are confidential)
Snippet?
   A. Inbound client acquisition: The Magnetic Effect – This is my forte as I have been called by numerous real-life marketing influencers to talk about this. You should attract more than you pitch.
The Human Funnel:

After teaching you how to create a funnel that vomits green paper, I would go ahead to practically show you what a human funnel is all about

The Power Of One in Client Acquisition

Diabolic Positioning
B-  Outbound client acquisition: Stop looking for clients like they are doing you a favour. YOU'RE THE ONE SOLVING THEIR PROBLEMS.
They need you and the moment you understand this, you wouldn't go seeking jobs like a desperate beggar begging from crumbs.
I will be giving you high-value content videos on client Acquisition from SuperStar Guest Speakers from all over the world.
These guys are freaking specialists in their fields so these videos are worth thousands of dollars as it is from an exclusive community that is not open to everybody.
It is a series of Superstar Guest Speakers talking about how to thrive seamlessly in the foreign market without them considering you as a second language speaker.
See, what most people out there wouldn't tell you is there is something called FIRST language speakers and SECOND Language speakers.People who aren't Americans, British and Australians are considered Second language speakers.
So even if the only language you know in the world is English, you're not considered a first language speaker because you're African or Asian.
There are certain things you need to know that will easily make you acquire foreign clients and retain them.
The money is in the clients that keep coming back for your service not in new clients
You will be learning more about this in this series.
Episode 1- Becoming An A-lister's Whore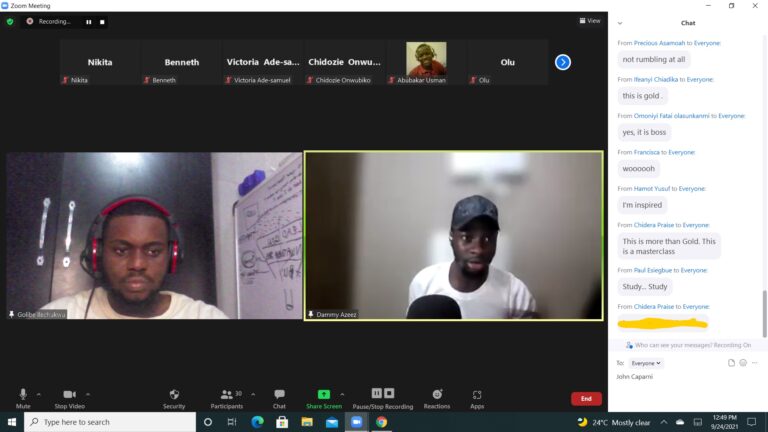 Dammy Azeez has worked with the big shots in the game.
Chris Haddad, David Deutsch, John Caparni and a whole lot of Billion dollar copywriters.
After making thousands of dollars in this thing known as copywriting,
He comes to share his methodology.
"The A-lister's whore", like I like to call him.
The American gods in this industry pass him around like a whore.
They use him, pay him and pass him to their colleagues just like you would treat a whore.
As there are passing him around, he is picking up $2000, $4,500, $8,000 along the way.
This is what we distilled into a 2-hour video course where we talked about his story and how he did from a 3rd world country like Nigeria.
This course is worth $300 alone but I will be giving it to you as a free special bonus if you get into the Practical Coaching and Implementation Program.
" Golibe, the truth is I have not seen anyone who is this passionate. You have made half a million dollars and you still have time to guide newbie copywriters to the right part. I love this community. Keep doing what you do"
– Dammy Azeez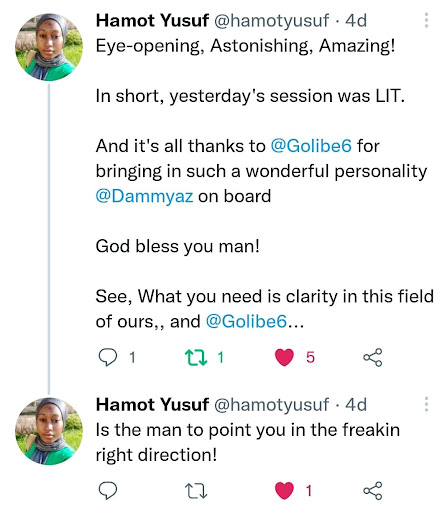 Episode 2: Bright Djedje – The LinkedIn Strategy to your first million naira ($2,500)
Bright is considered one of the best Financial copywriters in Africa.
After making $250,000 for his client and getting paid a sweet percentage of that in his first few months as a copywriter,
He honours my invitation to speak on Client Acquisition using LinkedIn
Episode 3: Hassan Hadku – $800 in 6 Days Of Consistency Using The Video Value System 
Hassan has hacked the Australian market and makes $800 for himself every 6 days filtering the amount of work he does because they often get surplus.
He rejects some job offers and takes on only 3 jobs a month.
In this episode, Hassan talked about how to acquire clients using a video value system and some other tips I just can't reveal.
But understand this,
The aim is to work with 2 or 3 clients a month who will pay you good money for a few hours of work weekly
That's not all…
I've something NEW to add to this
NUMBER 2 – The PCI Community & BI WEEKLY LIVE CLASSES
We would be having classes bi-weekly to answer your questions and dissect your copy in the PCI Community
Here, I'll teach you new copywriting concepts and what is working currently.
In an ever changing world, there will be constant classes and updates we will talk about LIVE bi-weekly
Any new strategy I use for myself or clients,
I'll be coming on these calls bi-weekly to dissect it and teach you how to implement it to get results for yourself and YOUR clients
Like Claude Hopkins said in 1923 (yes, copywriting has been existing that long)…
"The competent 'copywriter' must understand psychology. The more he knows about it the better. He must learn that certain effects lead to certain reactions, and use the knowledge to increase results and avoid mistakes"

Even though the video course breaks every single part of human psychology as it is unchanging,
We would be using case studies to talk about copywriting.
Like I have done by dissecting Barack Obama's speech and how it was effect in making him president.
I've done same for Steve Jobs speech and why people seem to be addicted to Apple products like a cult
I've done these case study videos for WWE scriptwriters too
It goes on and on
During the cause of these live sessions, we will talk more on why people act the way they do and how you can tap into this to sell to them and make a shit load of money for yourself and your clients.
Copywriting did not start yesterday like maybe programming,
It is a skill that has been existing for over a century and it is going to be here for decades to come.
There is FEAR.
For example,
Objective C was the only language that was targeted for Apple iOs devices
People who knew how to program with Objective C were seen as gods 
But now, Apple has switched to Swift.
Let me simply quote Ryan Jentzsch a software developer with 25 years said about programming….
"Objective-C was the only language that targeted Apple's iOS devices. However, Apple has now embraced Swift as the language to use when developing for the iPhone, iPad, etc.
Visual Basic has been hanging by a thread in the 20th position in the TIOBE index. No sane modern software developer would use Visual Basic, and I'd argue that the only reason it holds the 20th position still is that many legacy applications still have VB code in them — I predict that these legacy applications that use VB will soon be sunset or outright replaced."
The so-called tech which seems to be the wave write now changes from time to time but copywriting never changes because when it comes to copywriting,
Human behaviour is everything as Claude Hopkins said in the 1920s,
"Human nature is perpetual. In most respects it is the same today as in the time of Caeser"
Of course you know Caeser of the ancient Roman Empire?
This is also why once you learn copywriting, that is it.
You can make money almost anywhere in the world, at any time.
For example,
Humans lie a lot.
BUT no one will ever admit that they watch porn.
No will ever imagine that their brother, sister, father, mother might be patronizing the porn industry.
If you and nobody around you watches porn, how come as of 2006,
The Worldwide pornography revenue was $97.06 billion (source Internet Filter Review 2006)
This is statistics from 2006!
How much more now that every Tom, Dick and Harry has a mobile phone with access to the internet in 2022??
See, if you want to sell to human beings, never take what they say from their mouths.
Look at where they spend their money.
Like James W Frick once said,
"Don't tell me where your priorities are. Show me where you spend your money and I'll tell you what they are"
If you can track where people spend their money,
You will make a whole lot of money because once you understand what they are buying, you will know exactly what to sell to them.
If Mr. A spends his money on bread then all you need to do is sell better loafs of bread.
And Mr A will beg you to pay you.
You don't need to force him like your Instagram and Whatsapp status vendors.
All you need to do is understand where he spends is money and sell to him that thing he already wants.
Copywriting will teach you how to sell and once you learn how to sell making $2000 will be a little offering to you.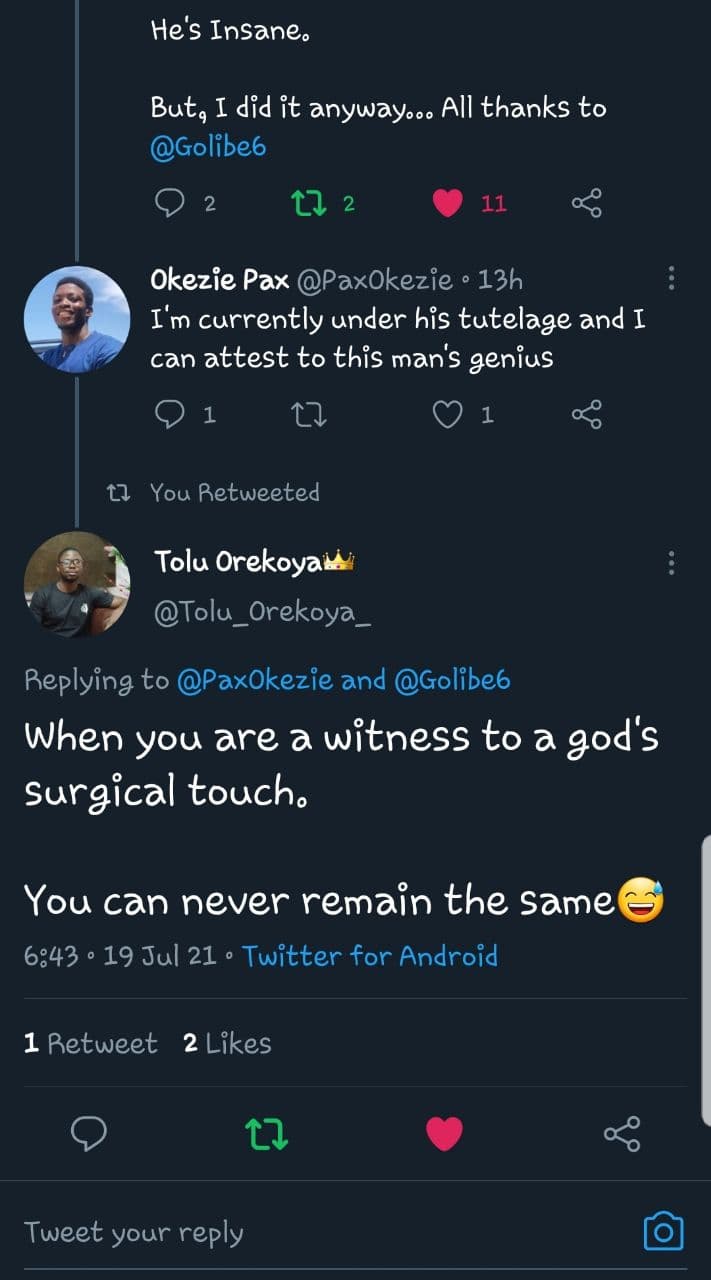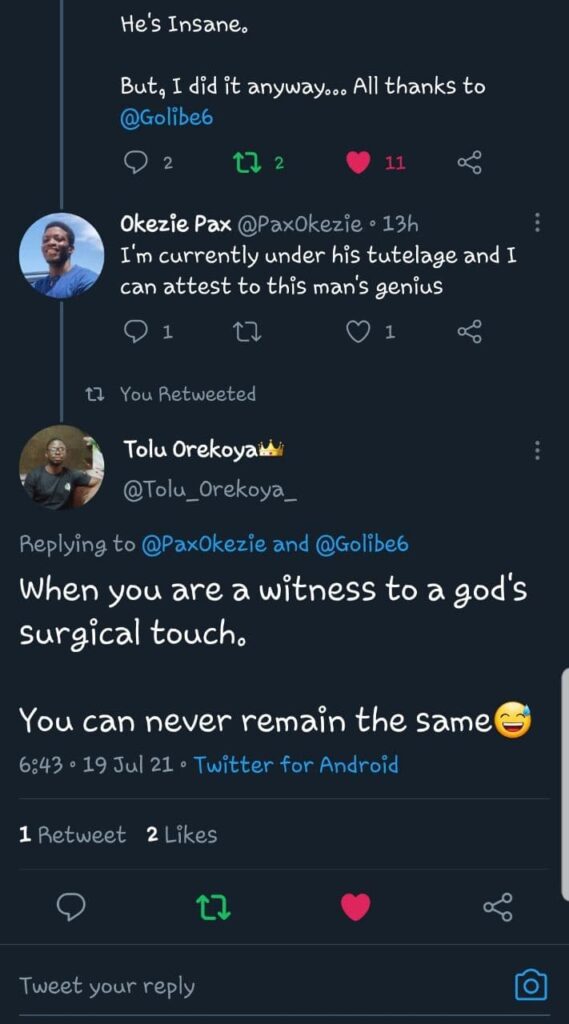 This was in Pax in July 2021, he has gone on to sign nice deals like this one in January 2022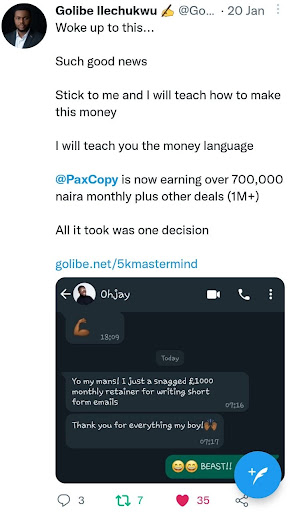 You will be able to achieve that financial, location and time freedom you desire…
You would shame that relative or friend that said you will amount to nothing
You will be able to move to a better home
Provide for your loved ones
Go on that vacation
Once you learn copywriting and how exactly to make money from it
How much would this cost?
Well, it wouldn't cost as much as your degree cost you and yet your degree can't pay you $2000 as a fresh graduate.
You will have to work about 15 years or more before you can earn that.
But being a copywriter doesn't need ANY degree or certification.
All you need is to be capable of bringing in results.
Write words that make people buy.
Trust me, it requires you putting in the work.
Like about 2 hours 3 to 4 days a week for 4 weeks to learn
Or every day in less than 4 weeks
But once you learn it, that's all.
No examinations or certificates just results.
Well, before we talk about the price,
I will be giving you some FREE special bonuses also that are very valuable.
NOTE:
Never take these Free BONUSES for granted
People are paying for each of them individually.
They all have their respective monetary value which they are sold for so the fact that they are Free Special Bonuses doesn't mean they are just additives and should be taken for granted.
I will be giving you a Road Map that would introduce you to copywriting even if you have never sold a thing on the internet before…
This Road Map alone brought in 473,000 naira (1,000 pounds) for Mr. Alex in January
" The first money I ever made from the internet is 1,000 pounds and Golibe made it possible. Hold this guy tight and listen to everything he says. Period. "
Okay, let's go…
FREE SPECIAL BONUS 1: The 6 FIGURE COPYWRITER ROAD MAP COURSE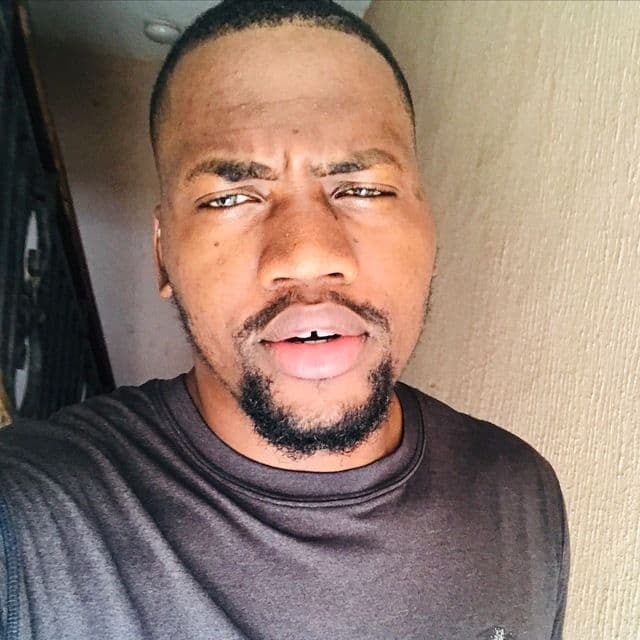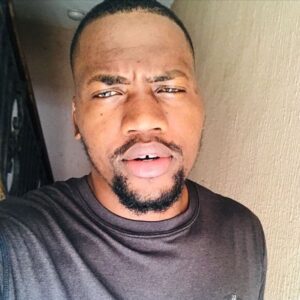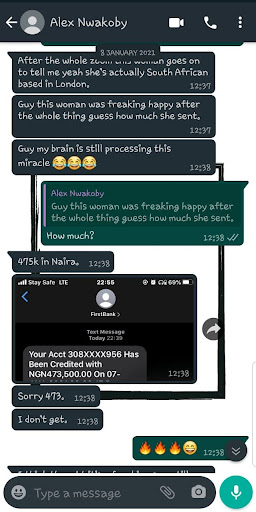 The 6 figure Copywriter Road Map (The beginner guide to your first 100,000 naira in copywriting)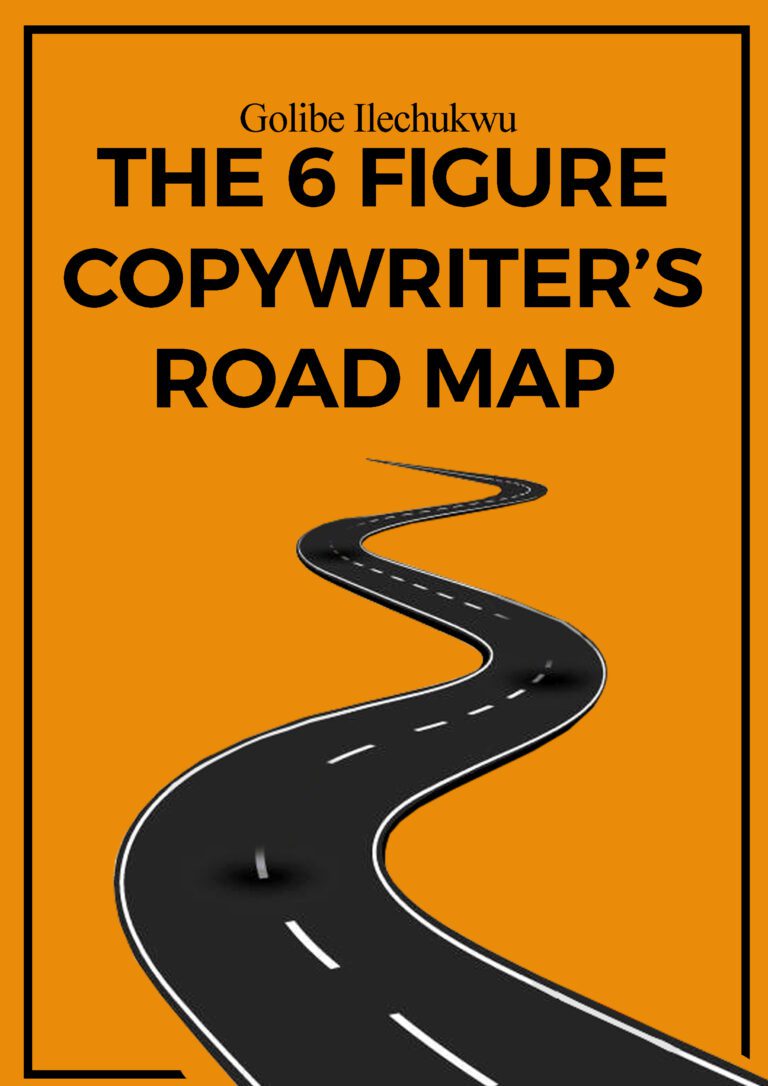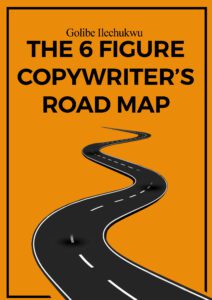 More on this course alone…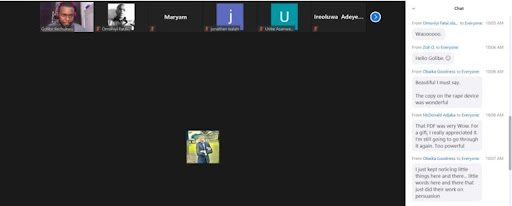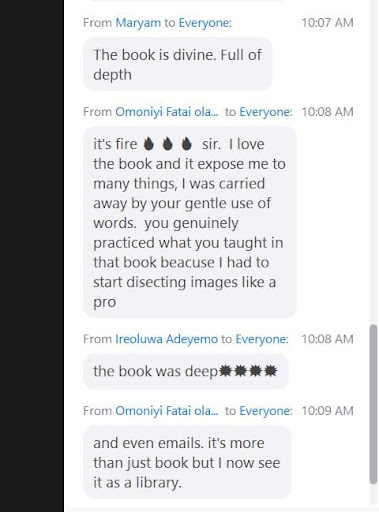 This is a beginner course, it starts from the A, B,C of copywriting and teaches you how you can make your first 100,000 naira from copywriting.
The first video in the video course will be talking about the assignments in this short beginner course I put together in 2020.
FREE SPECIAL BONUS 2: First Inner Circle Cloud Meeting
I was in a closed cloud meeting with my inner circle.
I taught them Client Acquisition and how to see your freelance business as a brand with a marketing funnel.
This is 2 hours of deep value.
Useful to people who are seeking to attract clients like a magnet to themselves not to go chasing after them.
And even if you do, you do it at a certain level where the odds of landing the client is in your favor
This session anywhere in the world would be sold for $197 (98,500) upwards.
And more…
FREE SPECIAL BONUS 3: Like A Surgeon, Let's dissect (The Anatomy Of A Million-Dollar Sales Letter)
I have a series of 5 videos where I have dissected different real copy from this 21st Century that brought in at least a million dollars in sales.
In each of these videos, I'm dissecting the anatomy of a winning sales letter and bringing out every quality that makes it stand out.
What does this do?
This helps you understand beyond measure everything you have learnt in copywriting.
It solidifies and melts these copywriting lessons into your brain.
This alone is worth 50,000 naira.
And more…
FREE SPECIAL BONUS 4:
Modern Million Dollar Swipe Files Of Sales Copy That Did Wonders plus a retired copywriter's unpopular copy that changed the Food & Sex market.
I wouldn't say much on this.
THE GRAND SLAM BONUS
I have seen businesses crumble due to lack of autonomy, lack of total control.
Twitter was banned in Nigeria. India banned 59 applications.
China doesn't use Gmail or WhatsApp or Facebook.
Your government can wake up one day and render you broke if they decide to ban the social media platform you use the most.
Facebook, Instagram and WhatsApp is owned by one man.
On March 19th, 2021, Facebook, Instagram and WhatsApp stopped working for some minutes.
A lot of business transactions were put on hold because of this singular act.
So much power is held by one CEO.
What am I trying to say?
If your business depends so much on a single man or the government…
It is only a matter of time before one of those policies or decisions affect you.
People were killing it on Instagram until they changed their algorithms and engagements dropped.
People were killing it on Facebook until everyone decided to move on to other platforms, now a lot of people see Facebook as a dead app only for advertising.
You need full control over your business and learning Email Marketing the right way is the best thing you can do for your business.
But not only that,
Email marketing when done right will help you bond with your audience and in turn make you a truckload of money.
Don't take my word for it, listen to what Australian multi-millionaire, Sabri Suby, popular for his billion-dollar company which has helped over 250,000 businesses and the author of the book, 'Sell Like Crazy' once said this…
" If you had to strip me down naked, take everything I've got, and leave me with nothing except for one marketing weapon of choice, what do you think it would be? 
My contacts? JV partnerships? Google rankings? My ability to turn ice-cold traffic on Facebook into profit? 
Nope! I would choose email! Why? 
Email outperforms every other marketing channel. 
Period. 
And one of the biggest mistakes I see businesses make is not building an email list from day one. 
Email is the bedrock of my business today. 
It's by far my #1 source of revenue. It's how I communicate with my community, launch new services, and reach my customers. 
Email is the engine that's generated millions of dollars for my business — more than every other channel we've used combined."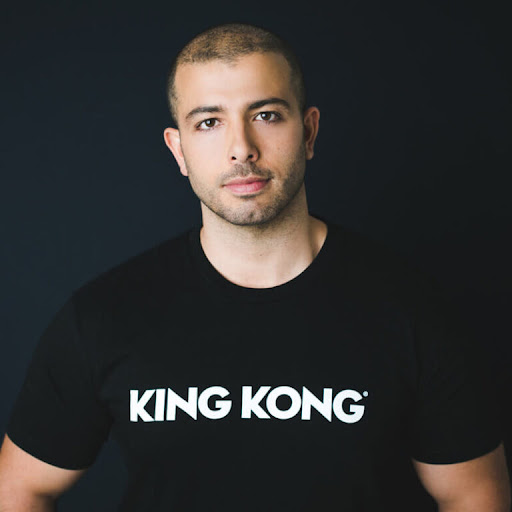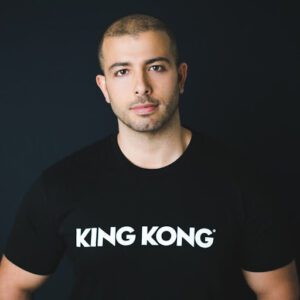 I will be showing you how I have hacked this email marketing thing with little effort and much profit.
So much to the extent that over 10 Million dollar copywriter, the American Donnie Bryant has used my emails as case studies in his groups and sessions.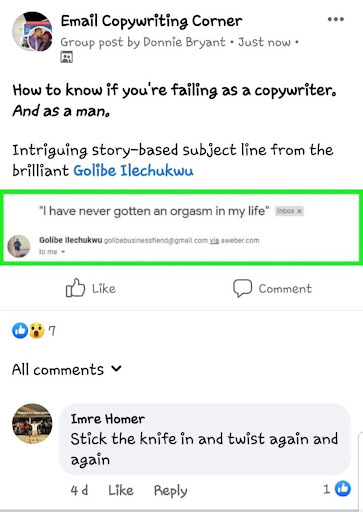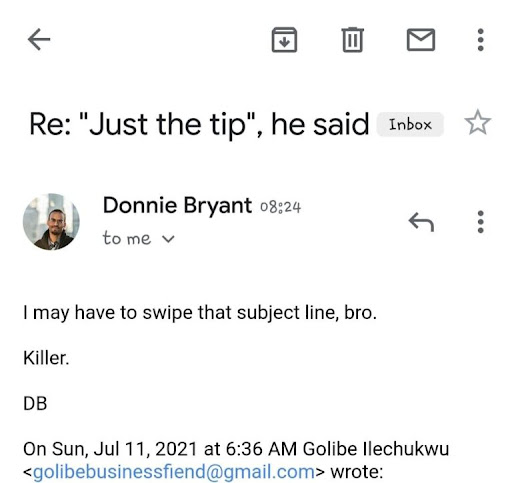 There are a lot of these email testimonials but can you permit me to slide in just 2 of them?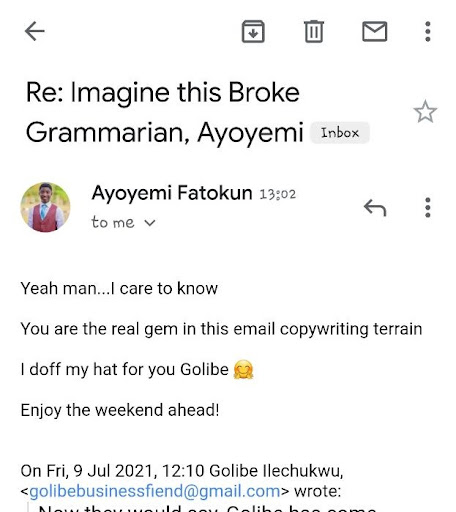 You're a genius in this profession…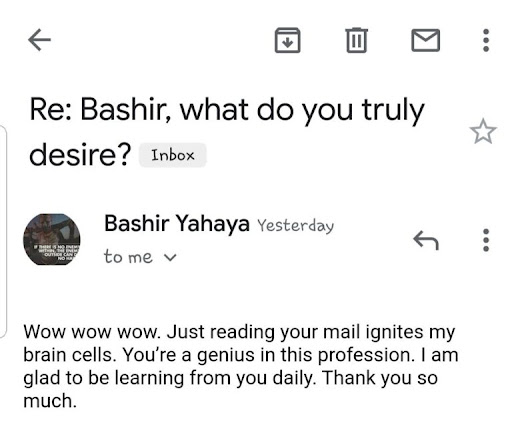 Oh! One more…
No matter how busy I get I always make sure I read your emails…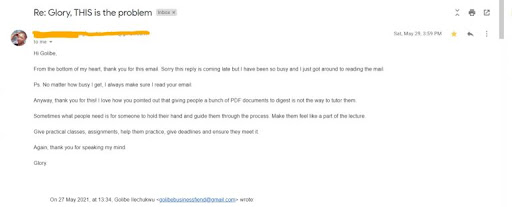 I am so emotional with people in my inner circle (email list) and they know how much I love them.
Now for your grand bonus…
7 FIGURE EMAIL MARKETER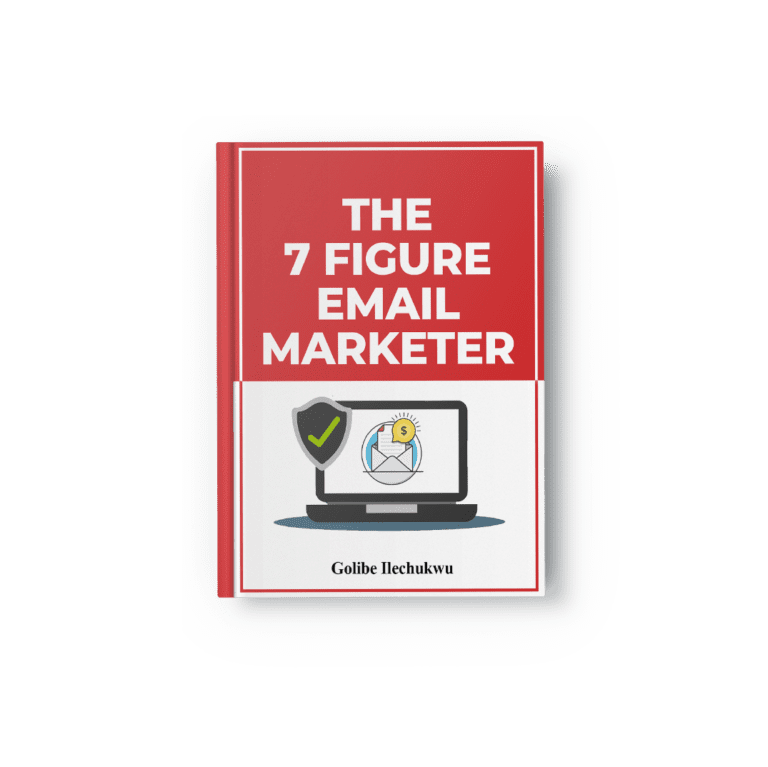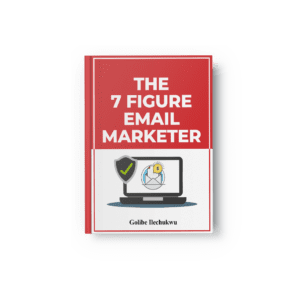 Hold up, this wouldn't come alone…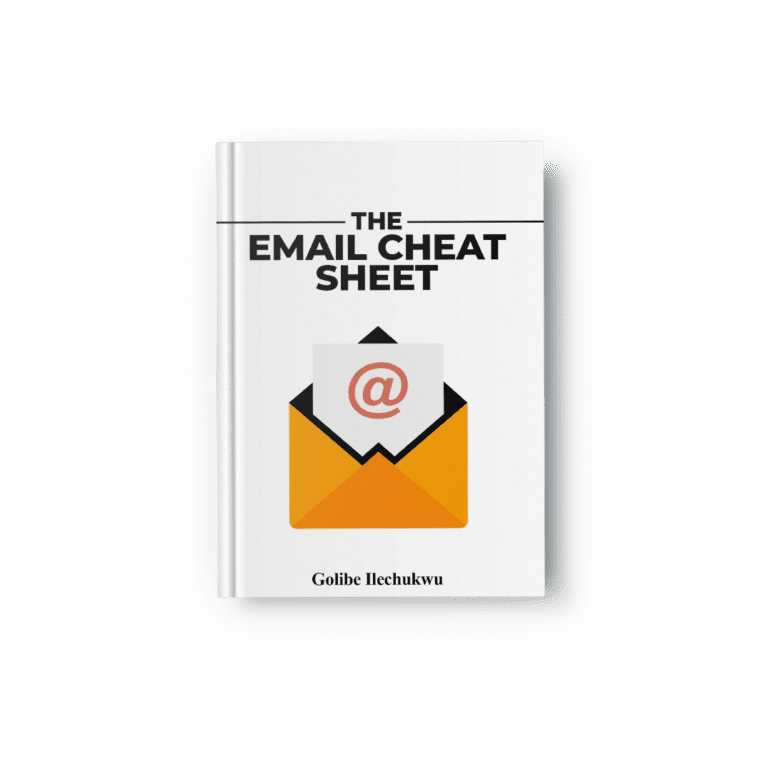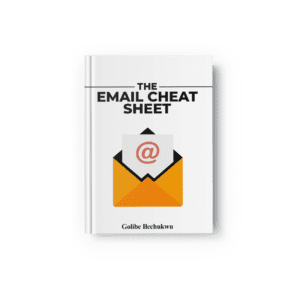 I will also be sending you an Email Cheatsheet of 20 emails of mine, and exactly the reason they performed excellently well.
I would be giving you all these as a special bonus.
The 7 Figure Email Marketer & Email Cheatsheet Combo
This cheatsheet would serve as a template for any email you will ever write,
All you will need to do is Copy, Personalize to suit your audience and personality, then Paste.
At the end of this session alone, you would be capable of generating $500 easily as email copywriting is the easiest way to start earning as a copywriter.
Copywriters like Justin Goff often say this.
Let's not reveal everything to the copycats lurking.
This grand bonus is currently sold for 17,500 naira.
So, how much would the Practical Coaching and Implementation program cost?
At the end of the day, you can NEVER place a price on this.
The value is immense.
What you stand to gain is worth so much more than the cost.
But let's talk about the monetary figure and not just what it is worth (the value)
When it comes to raw figures:
The video course on its own has been sold for 75,000 naira
The PCI Community & Bi-Weekly classes costs 100,000 naira ($200) for 6 months access.
The Bonuses like…
The 6 Figure Copywriter Road Map is currently sold for 13,000 naira on its own.
The email marketing course?
Currently sells for 17,500 naira
75,000 + 100,000 + 13,000 + 17,500 = 205,500
And this is not including the FREE bonuses of the First inner circle meeting and the dissection videos.
So if you were to buy everything here individually,
You would be paying 205,000 naira.
But you will not be getting it at that price 
You will not be getting it even at half the price (102,750 naira)
You will be gaining access to this program for a one-time payment of 55,200 naira
You can make payment by clicking the link below:
Once you make payments to gain access to this program, you will be redirected to the PCI Community group immediately.
Think about it,
Statistics show that…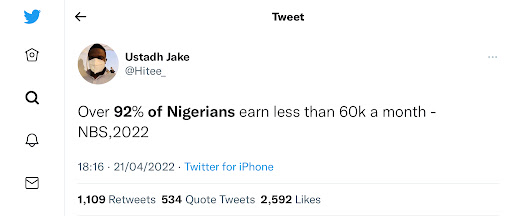 You have spent nothing less than 500,000 naira to 5 million naira 
From primary school till now but at the end of the day,
You are most likely in the 92% bracket or will be with way the economy keeps going from bad to worse.
Now, this is an opportunity to invest 55,200 naira in yourself intentionally.
Just 55,200 naira and you're sure of gaining enough knowledge to start you on your part to your first $2000 (1M) OFF THE GODDAMN INTERNET LEGALLY.
And here is a copywriter who has done it for himself and more than 105 people guaranteeing you.
Telling you that if you complete this program and do everything that is in it and you don't get value for your money,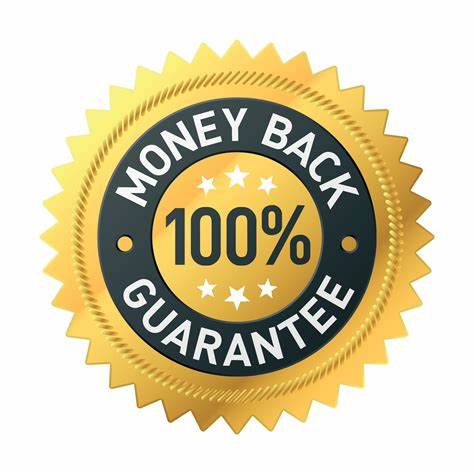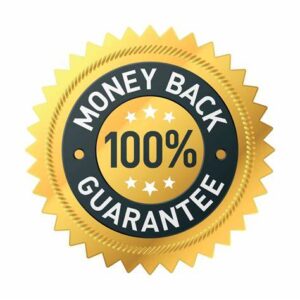 You will get a full refund.
There is no risk on you.
The risk is entirely on me.
All you will need to do is send a mail to golibebusinessfiend@gmail.com and you will get a full refund
No questions asked.
You might never get this sort of assurance or guarantee anywhere else
Not taking it might seem stupid.
Jude Ifeanyi C, a techie turned copywriter had this to say…
He made over $1000 in few weeks while still taking the program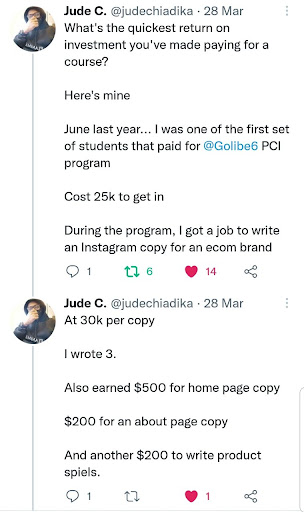 Not only him,
Zainab made $440 in 4weeks after registering for the PCI program
An about $100 investment with an immediate return of $440 in 4 weeks and more jobs have been dropping in for her…
"I'm so glad I found you along this career path I have chosen.
I got my first client and just completed his project. It was an email series of 10 for $440.
Thanks a lot coach."
– Zainab (Copywriter)
If you want to gain access to this program,
Click the link below to Gain Access
Note,
This program was once 25,000 naira, 35,000 naira
And 50,000 naira as of November 2021 and every edition of the program sold out.
It is meant to be at least 60,000 naira right now
So leaving it at this price is simply because it is the official re-launch price and once we have impacted a few people with this skill, it will go up.
55,200 naira is dirty cheap for what you will be getting and it will not remain that way for long…
I promise.
Stay intentional.
Golibe.
Oh! From here on out is just what different people think about me
I've been called a lot of things over the years,
A marketing god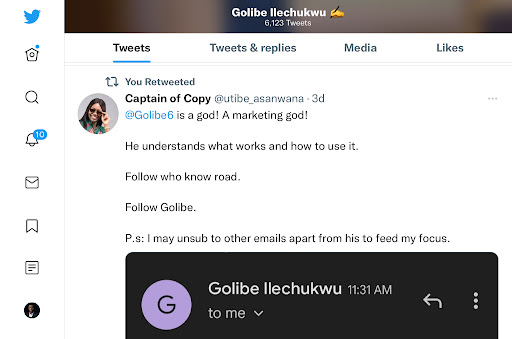 I owe him alot for changing my life with this skill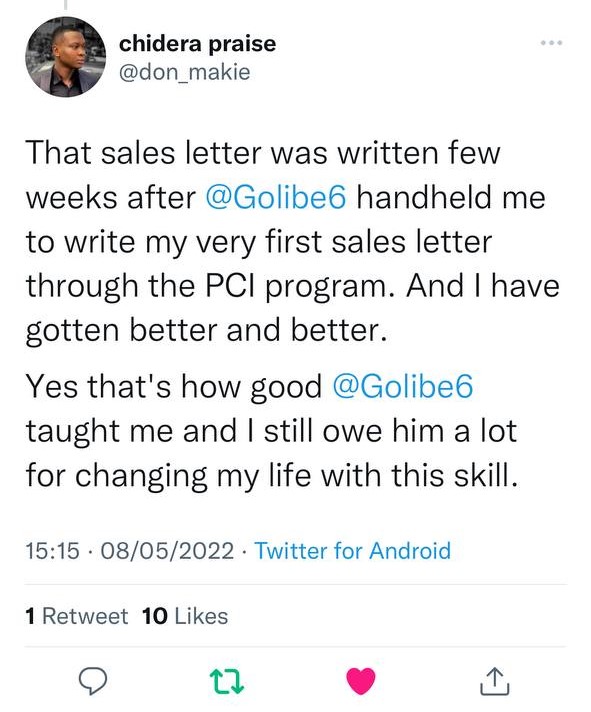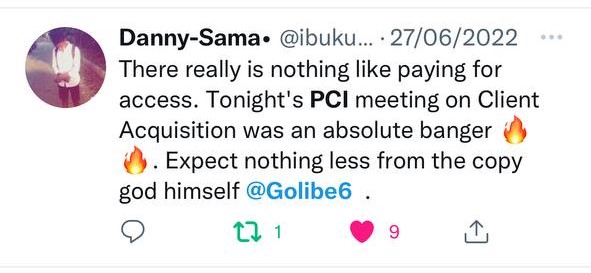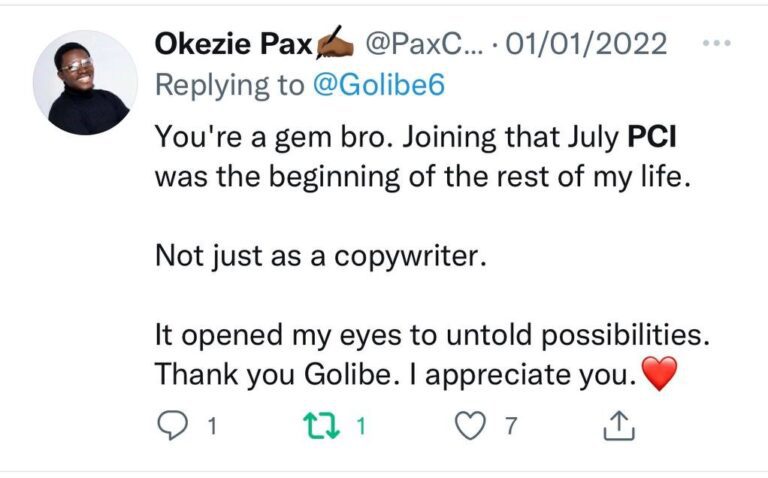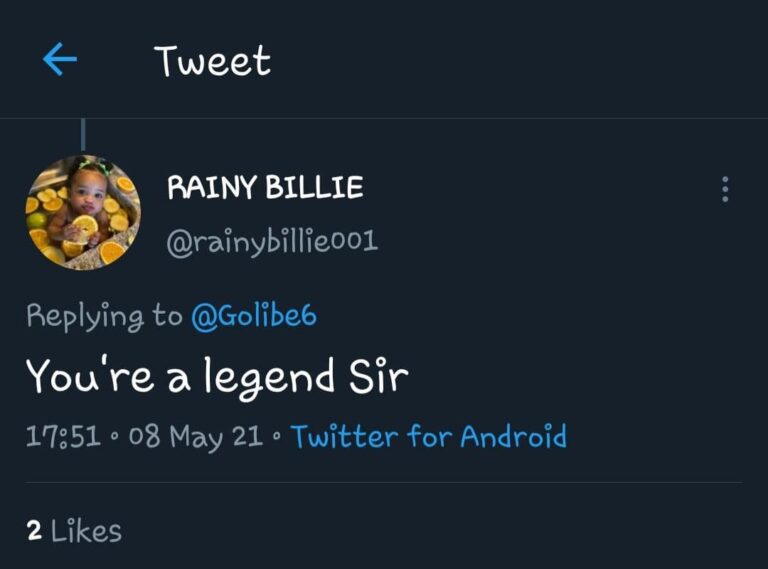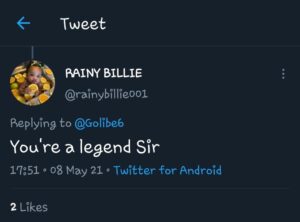 My ability to use marketing strategies that make customers remove money from their pockets and put it in the pocket of my clients have also earned me terrible names like…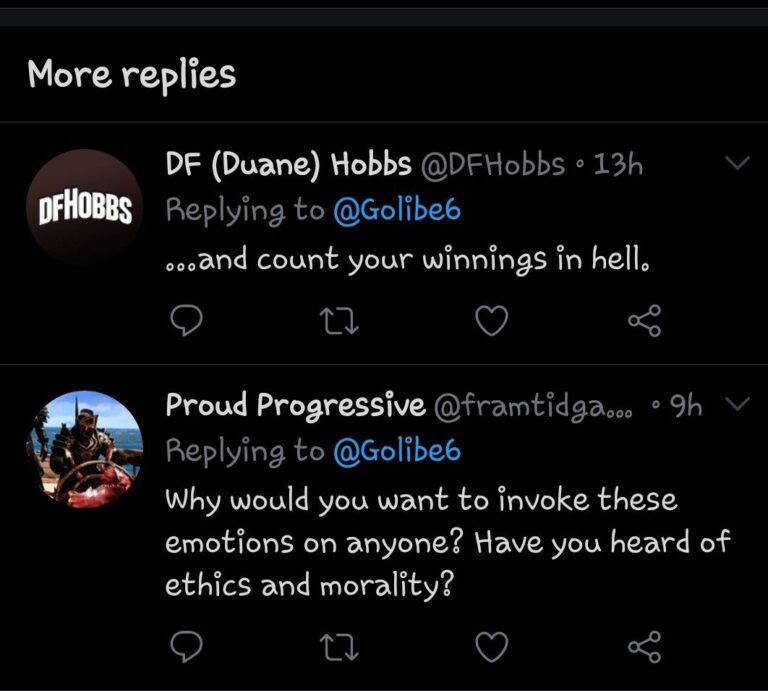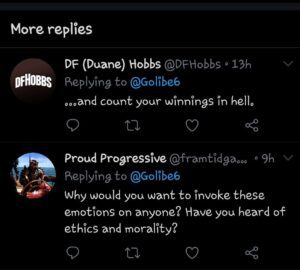 A great teacher…
(You could know something well but be bad at teaching it)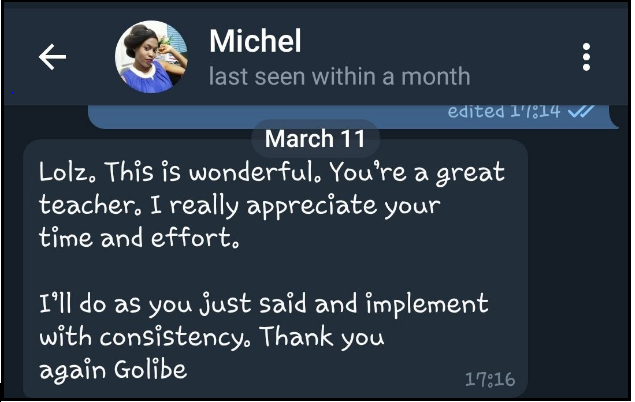 Best teacher in this space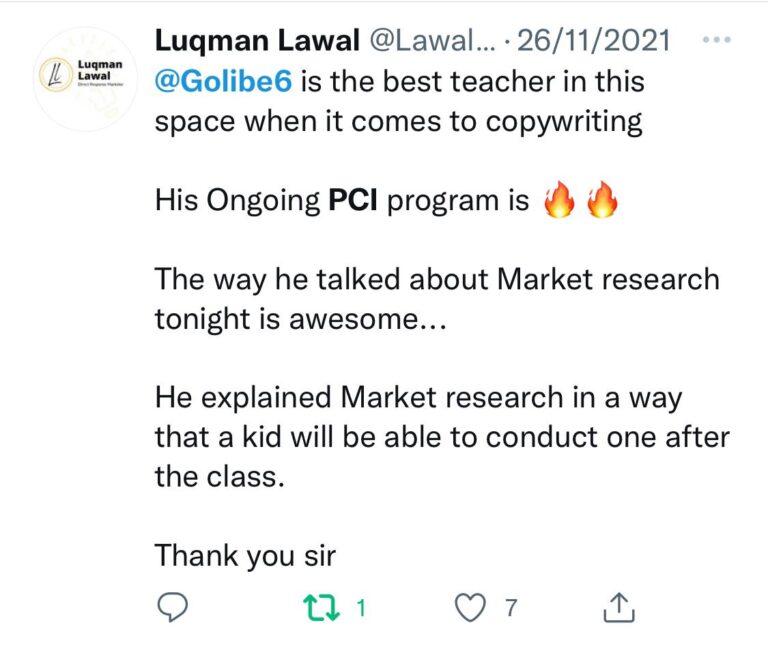 I learnt the seemingly tough things easily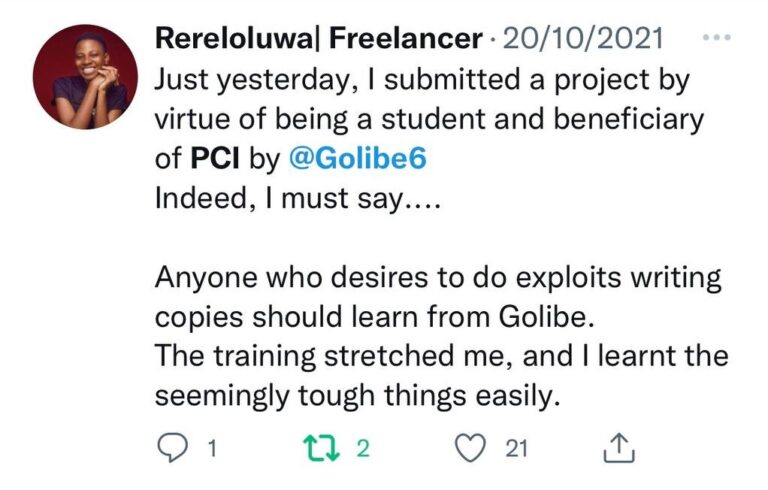 Even if this program was 100k?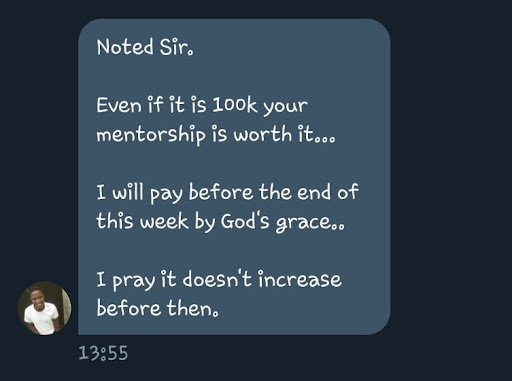 I might be one of the most swiped copywriters in Africa from my emails being used as a full copy to my tweets being stolen and used in Facebook groups, then my main sales copy?
Let's not go there, lol.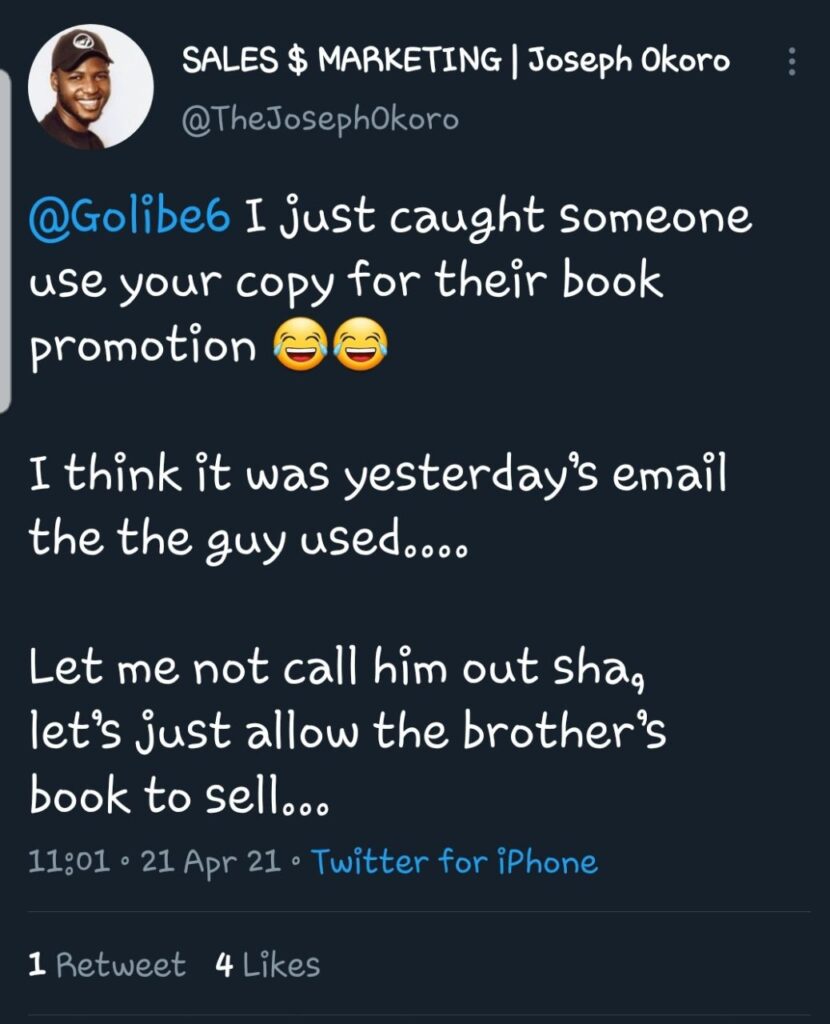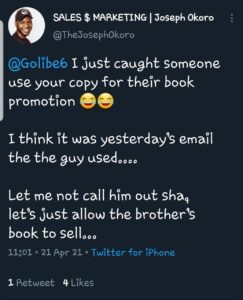 Golibe understands and uses that concept well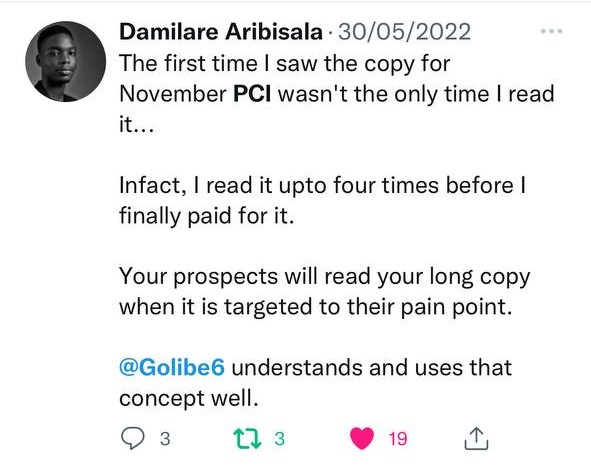 For me this sort of comment is the best…